Light calculation in South Tyrol
Light calculation provides planning certainty
Light calculation is performed to accurately predict the outcome of a lighting situation.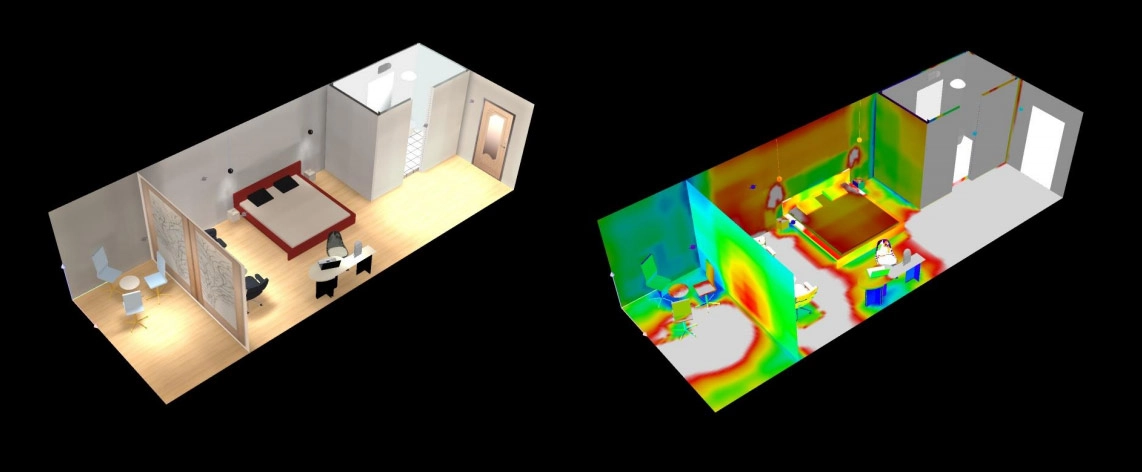 The advantage of light calculation is its ability to provide a high level of planning certainty. In the private or hospitality sector, experienced designers can often predict the outcome of a lighting situation without the need for calculations. However, in more sensitive areas such as medical practices, nursing homes, educational institutions, work environments, and public spaces, light calculation may be necessary or even required by regulations.
For sensitive areas, light calculation is crucial not only for predicting the light intensity but also for evaluating glare. If certain UGR values need to be met without the use of specialized hardware (micro-prismatic diffusers or specific lenses), light calculation can also help identify potential energy savings, particularly in office environments.
We offer cost-effective and efficient light calculations, even for private projects or smaller spaces, if you would like to have a clear breakdown of the expected lighting situation. To conduct an accurate calculation, we require specific information.
Required information for an efficient light calculation:
Open planning files (.dwg, .vwx, .dxf, etc.)
Precise positioning of furniture, fixtures, and workstations
Accurate definition and positioning of any computer/monitor workstations
Color and texture of significant materials (flooring, walls, furniture), such as RAL colors or NCS colors
Room height, windows, etc.
Precise specification of luminaire types (specified by us, the architect, or the planner)
Any changes to these conditions can distort the light calculation and thus alter the expected outcome. For example, if wall colors are changed or significant modifications are made to the interior (e.g., adding wallpaper or large artworks), a new light calculation should be performed.
We typically conduct light calculations using DIALux, but we can also use other software if needed. In some cases, we may outsource the light calculation.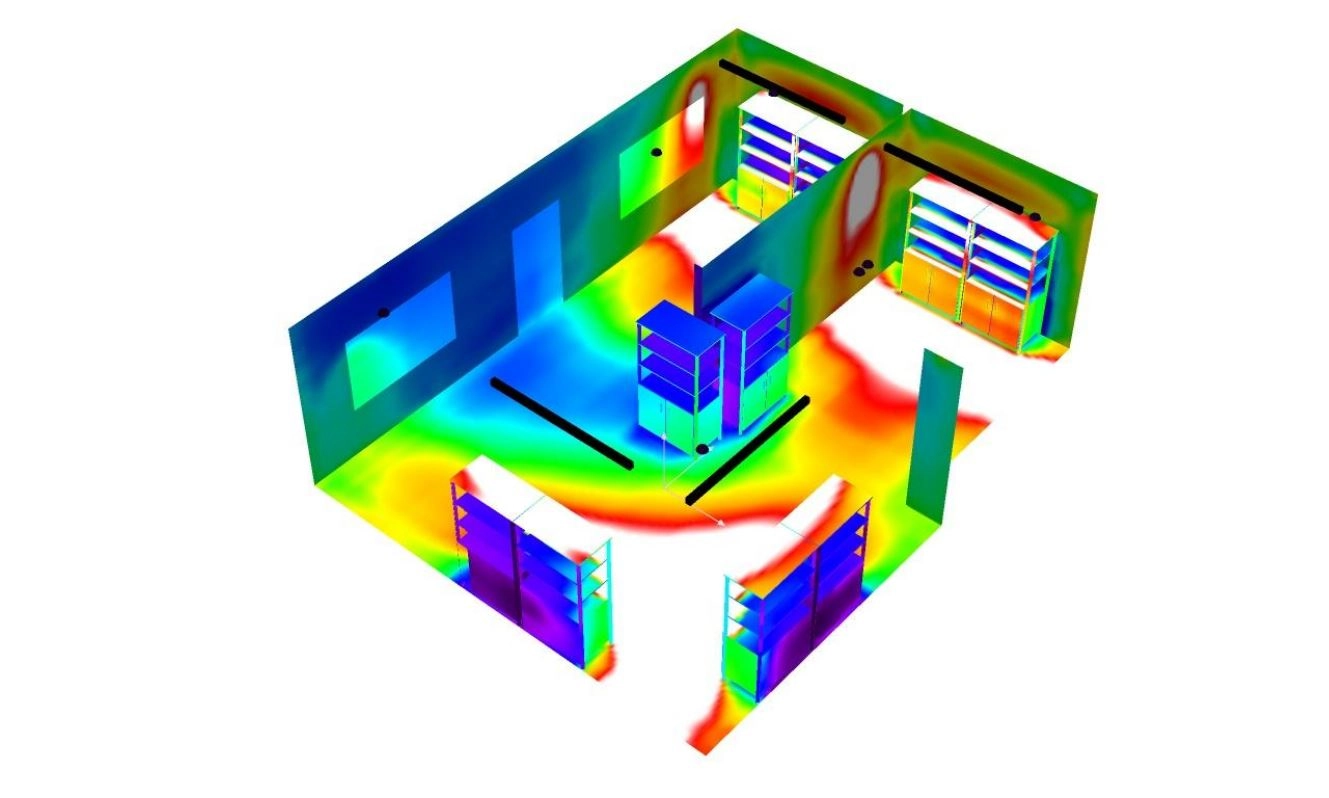 Prices and costs for light calculation
The cost of a light calculation depends heavily on the information we receive and the preparatory work involved, as well as the project's size. If the entire project is well-defined, the cost of the light calculation can be relatively low. However, if significant preparatory work and many open points are involved, the cost can increase. The price range can vary from under a hundred euros to several hundred euros or even higher, depending on the project's size. It's best to contact us directly for a cost estimate for your project. Please provide all the available information to enable a more accurate and potentially advantageous estimate.
Our Recommendation:
Private Projects: If you are planning a new construction or renovation of your villa, apartment, etc., take advantage of our free lighting design service . This service is based on the knowledge and expertise of our consultants, ensuring a positive outcome. The lighting points will be positioned and equipped with the appropriate luminaires to create the desired lighting conditions. If we have any doubts about the lighting in your space, we will conduct an (free) internal light calculation to address them.
Sensitive Areas - Public/Office/Corporate: If you are planning the work environment of your company, utilize our free lighting consultation. Together, we can determine if a light calculation is necessary. If you have a sensitive area where specific lux levels or glare control must be achieved definitively and beyond doubt, opt for a light calculation. The same applies to any areas where light calculation is mandated by regulations.