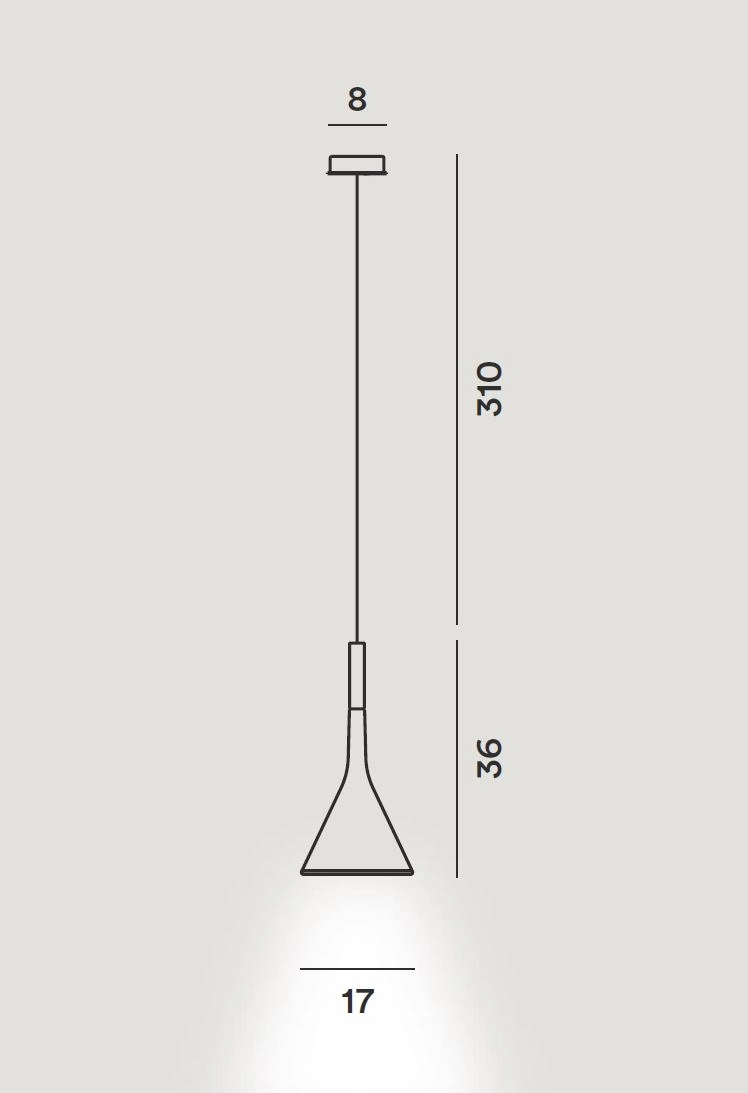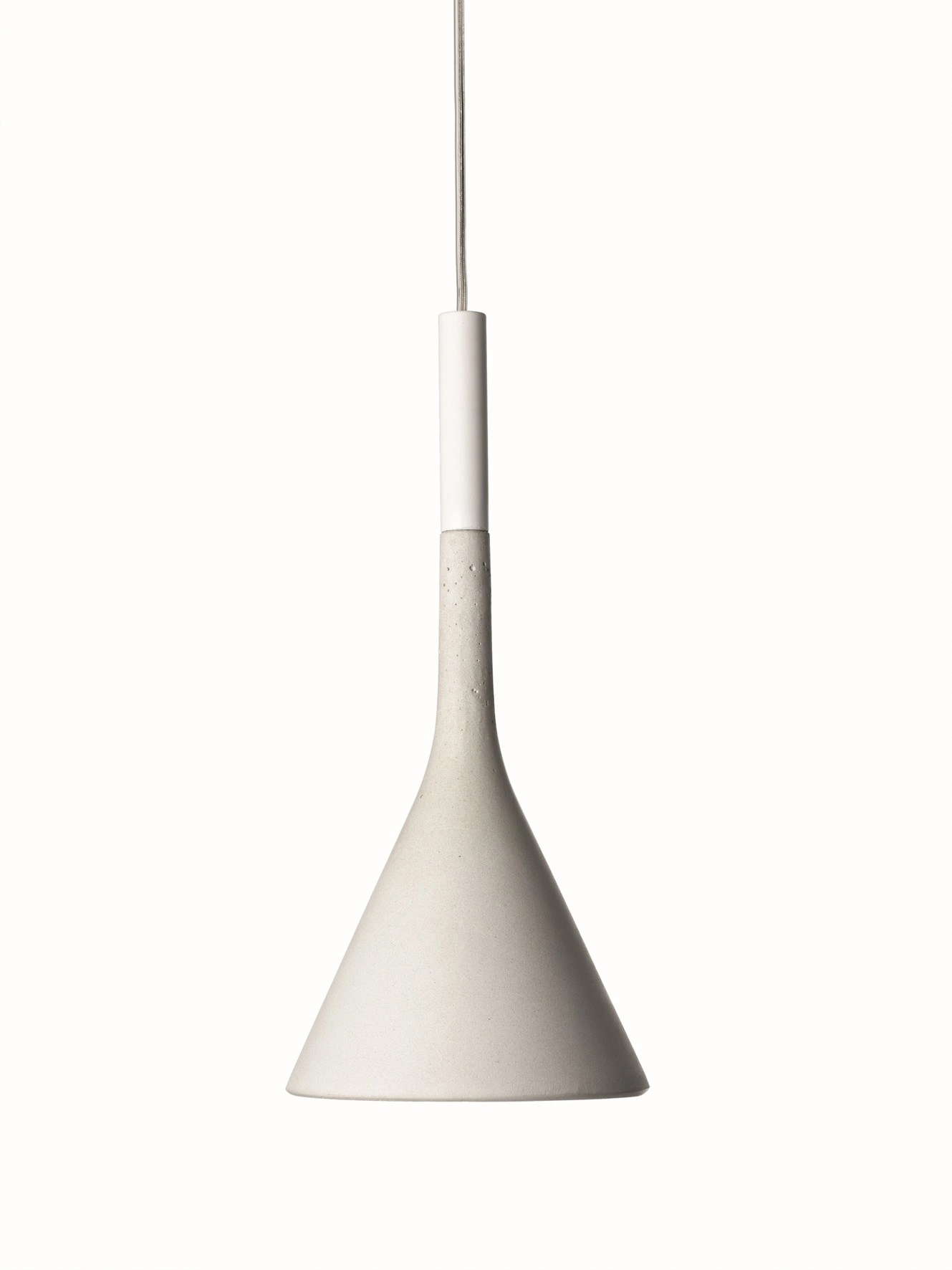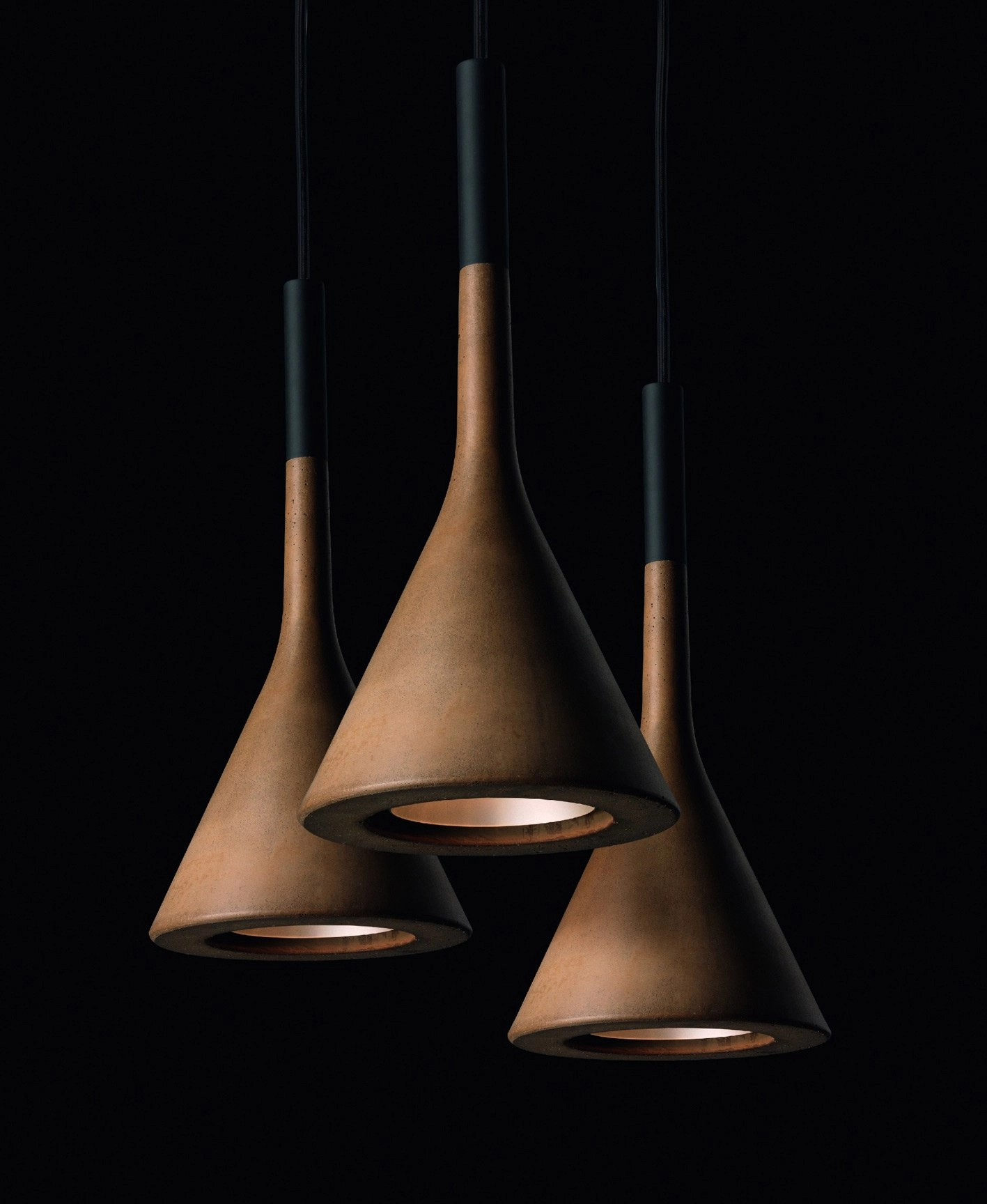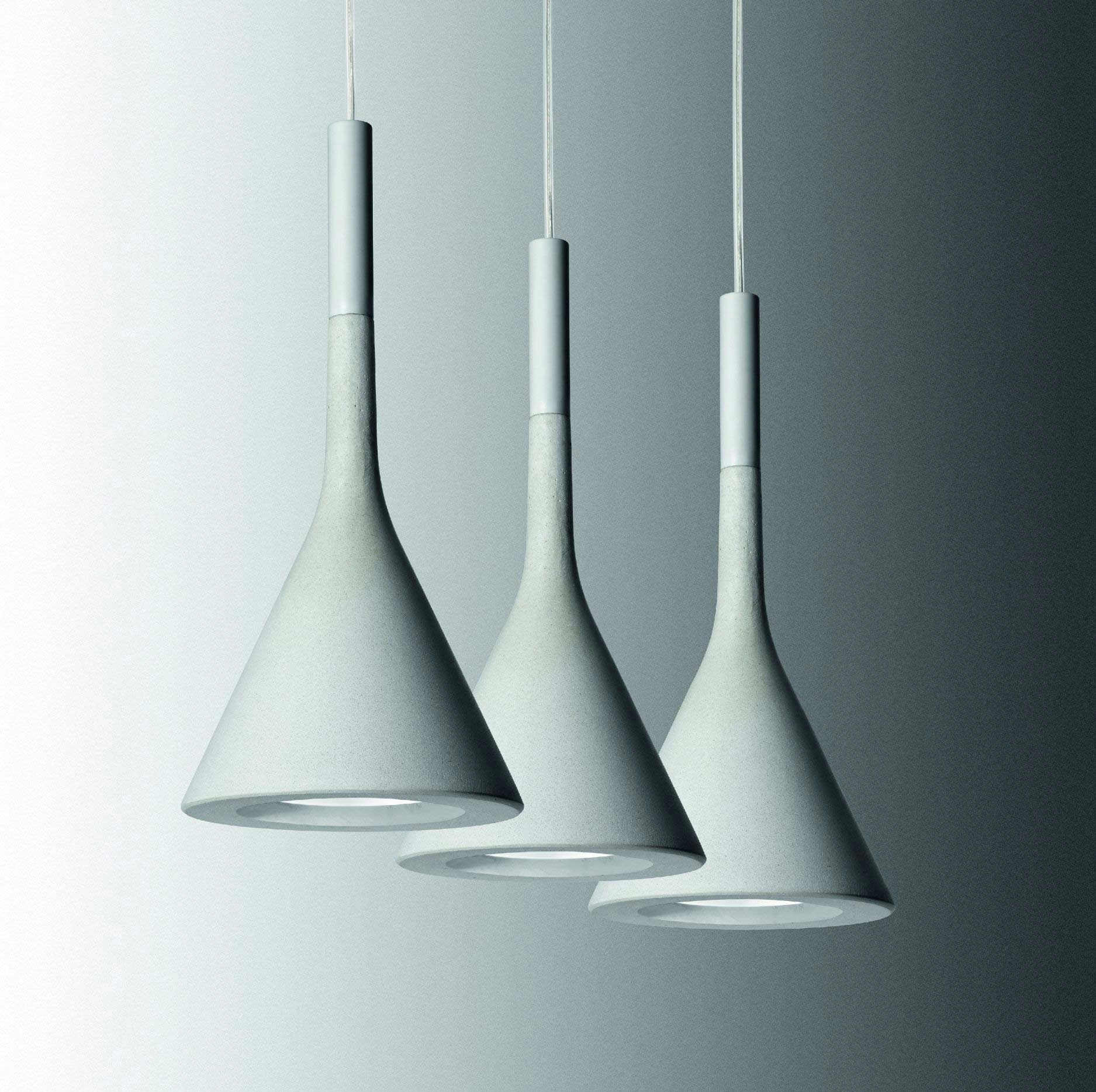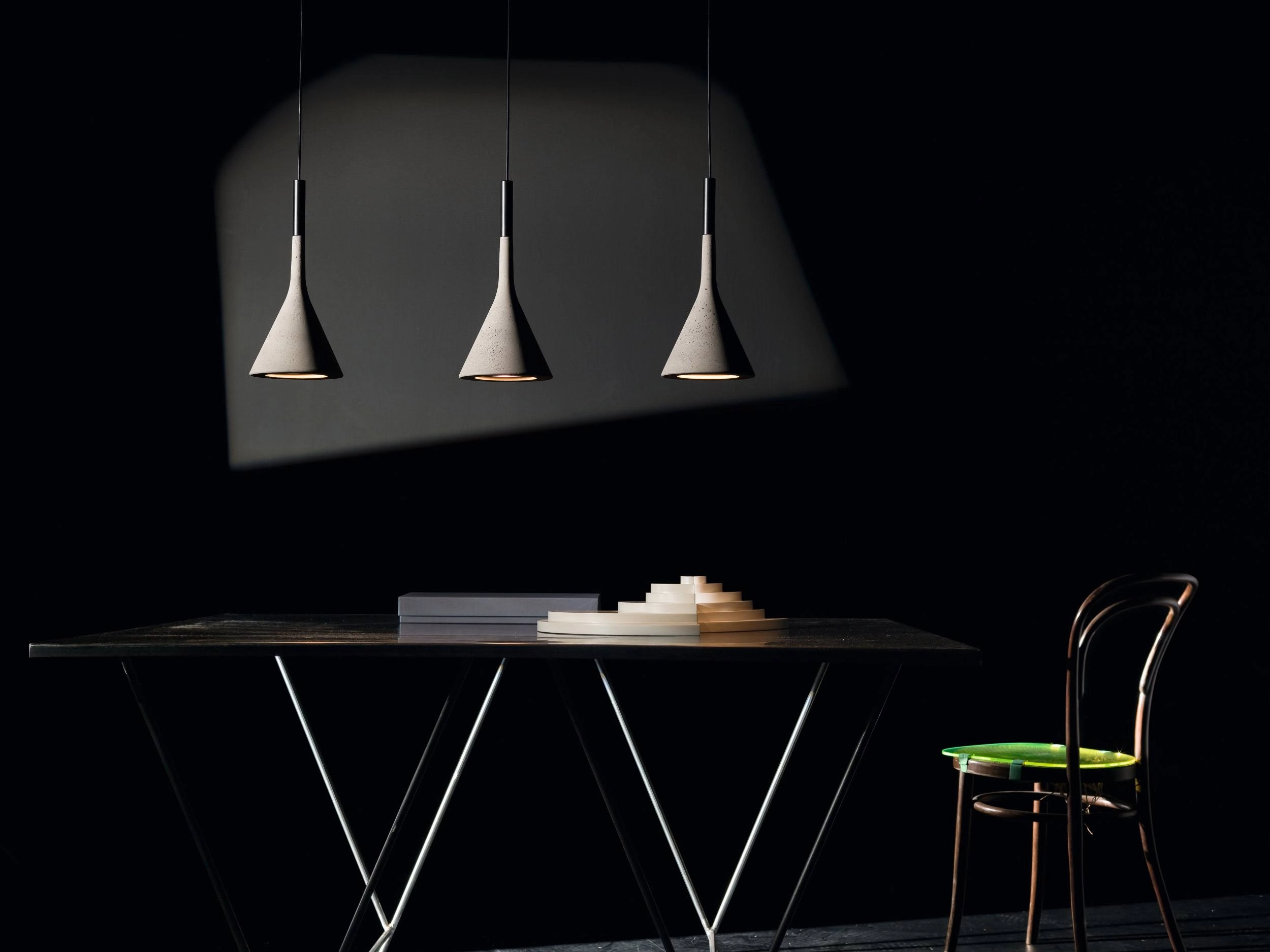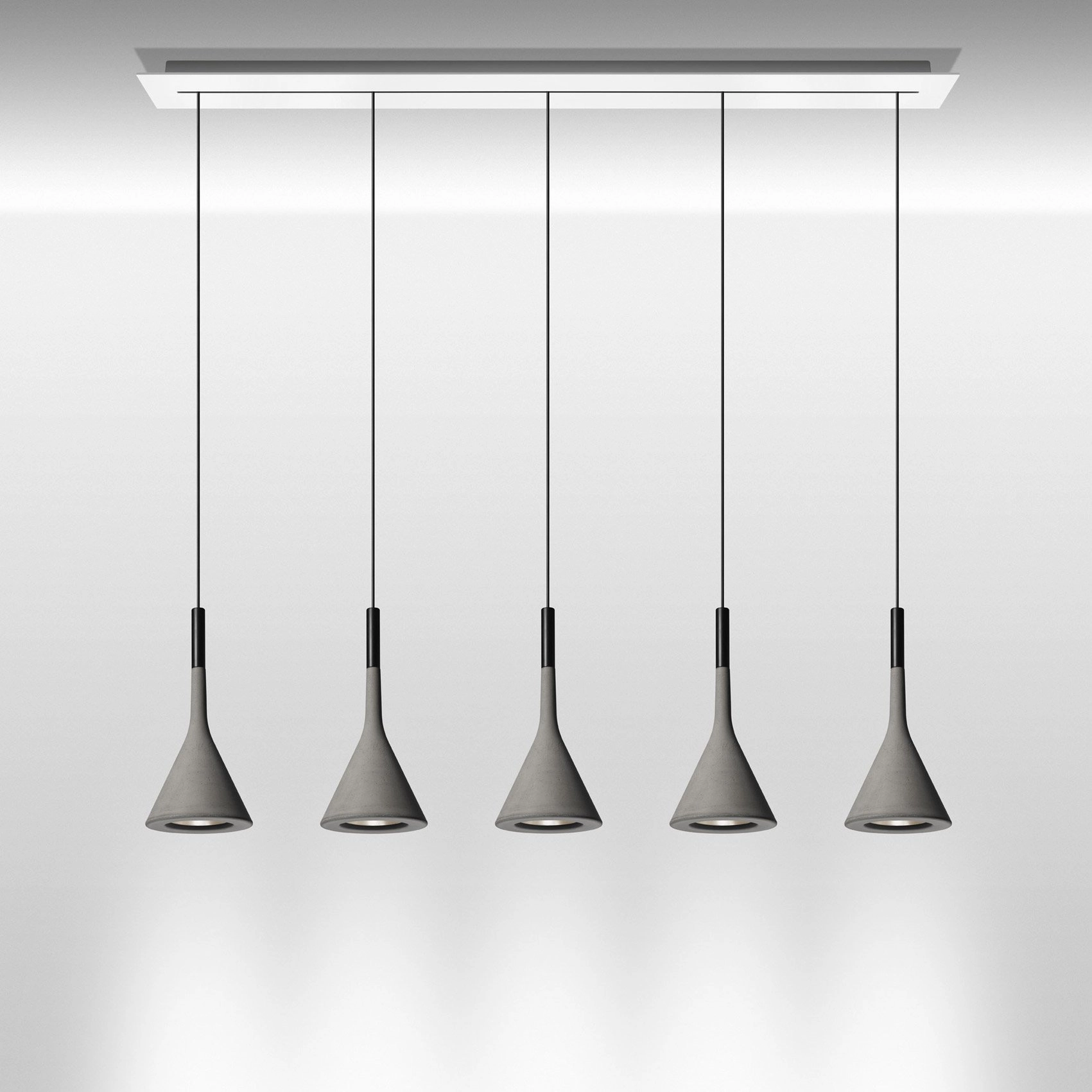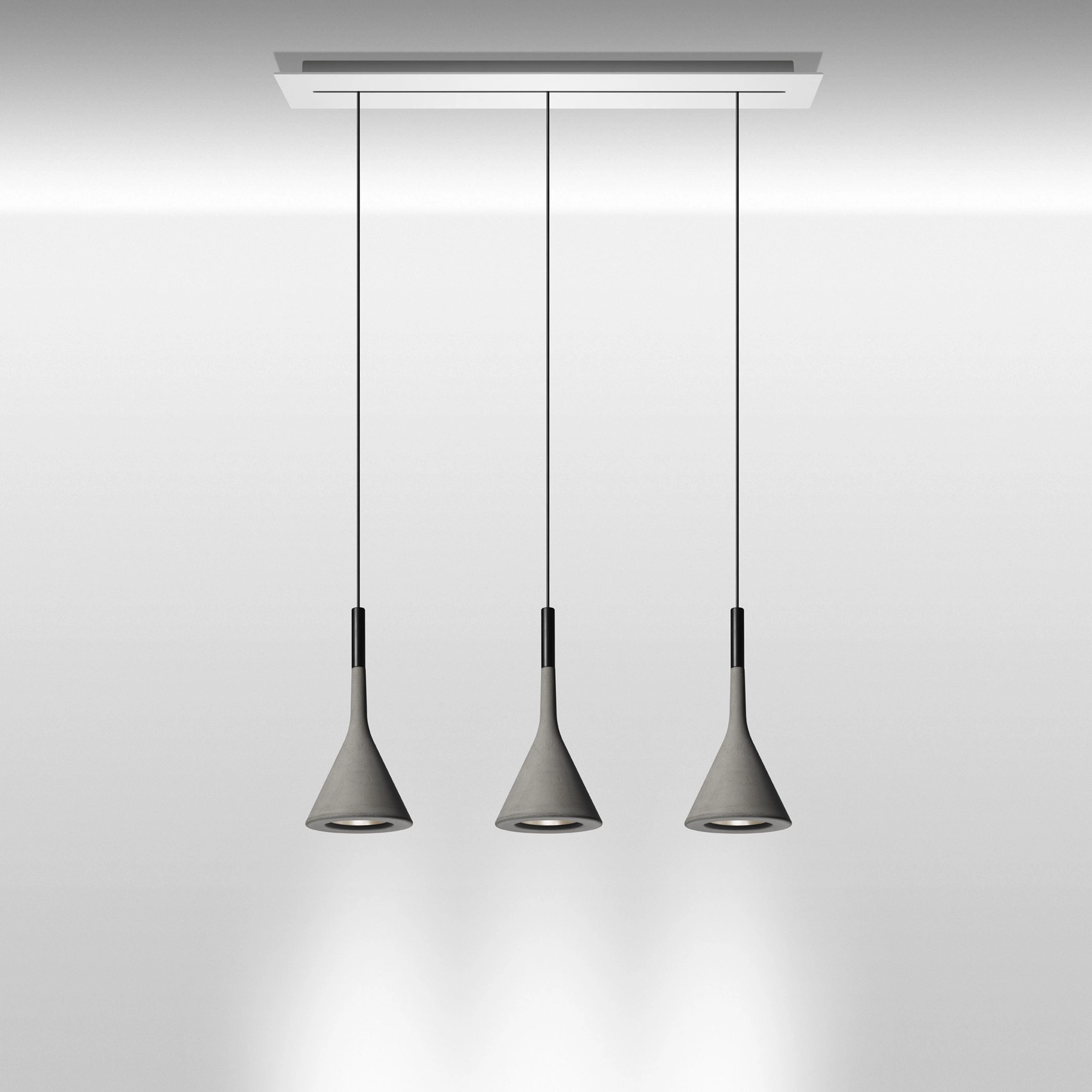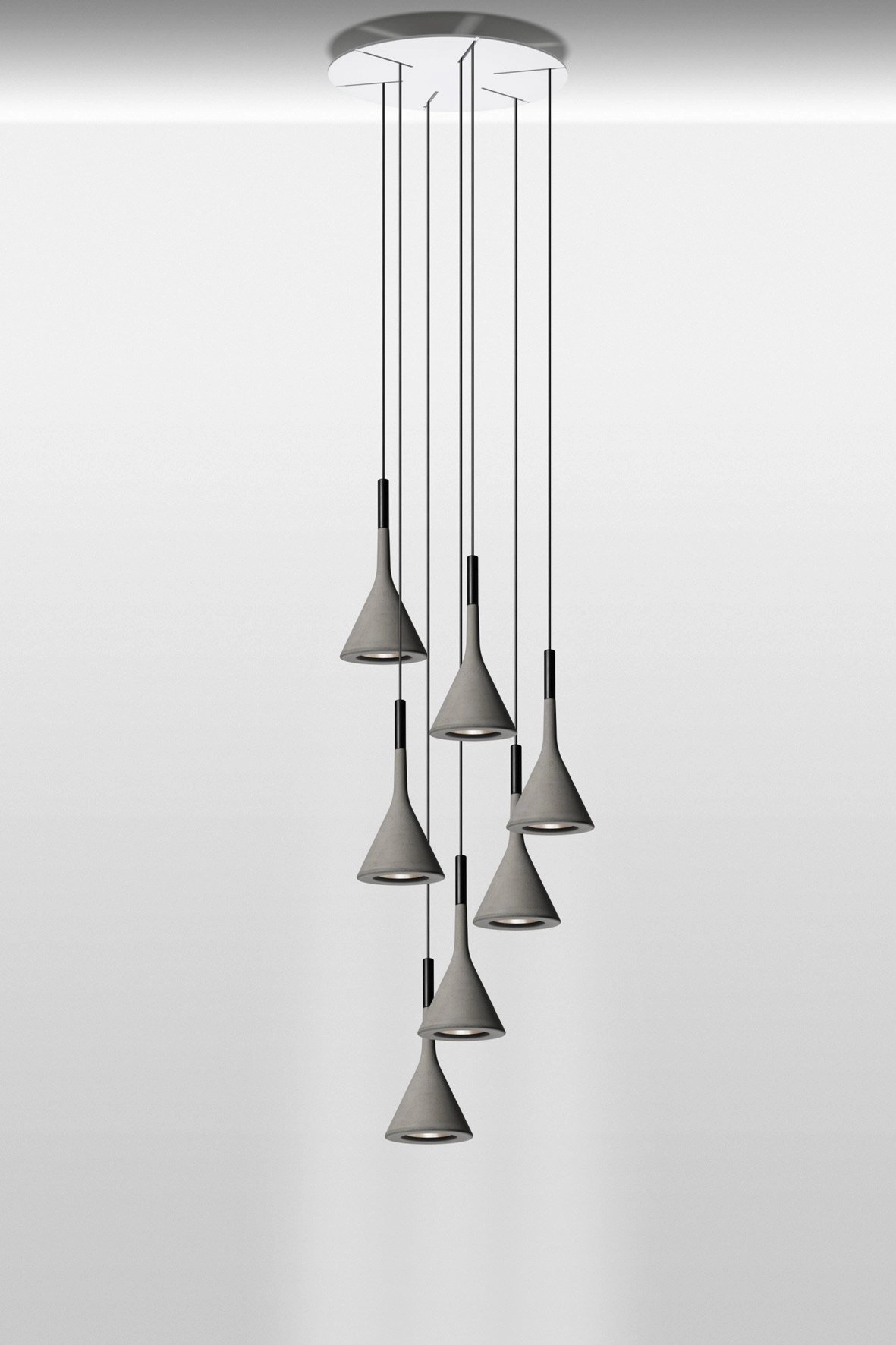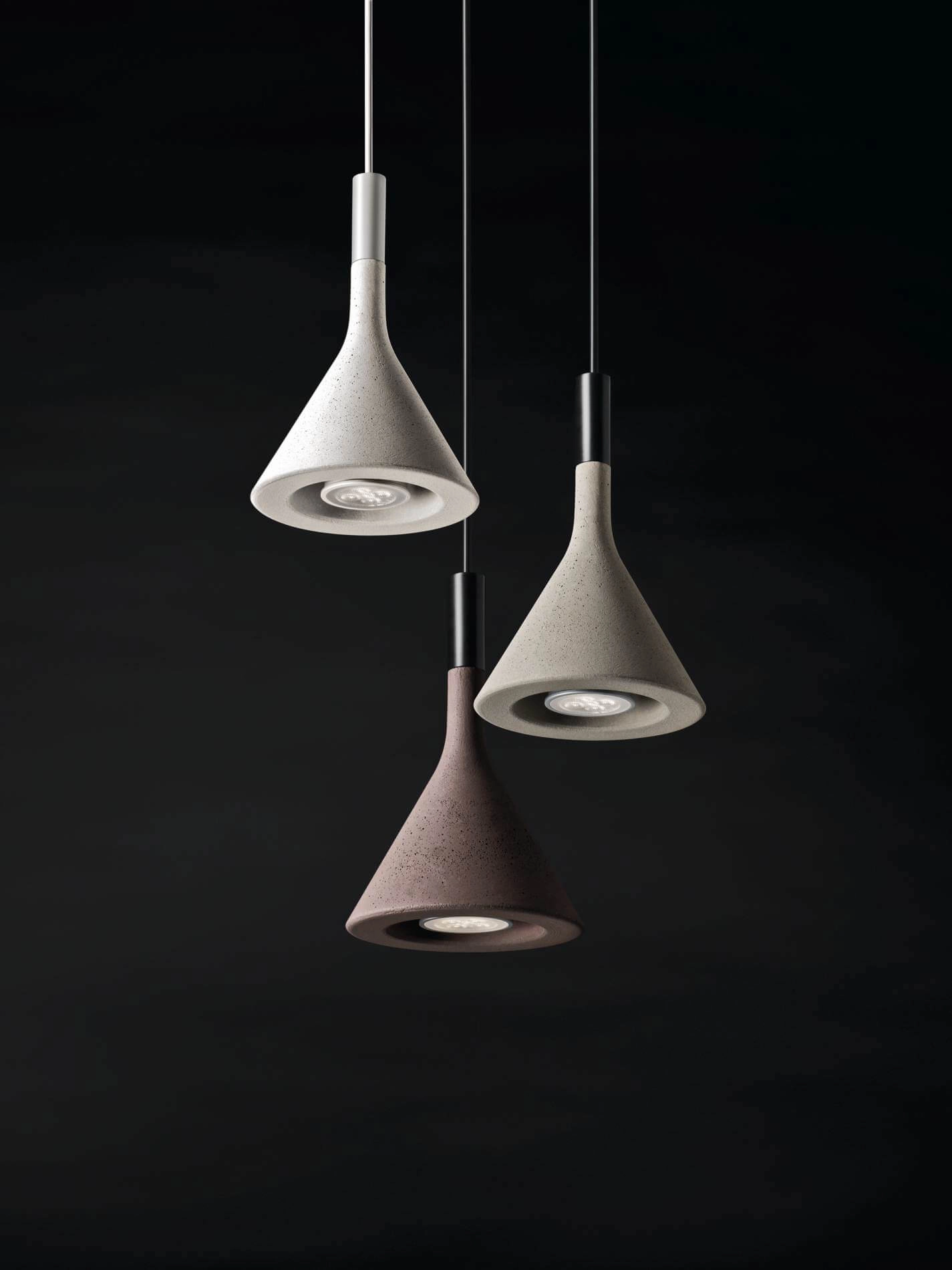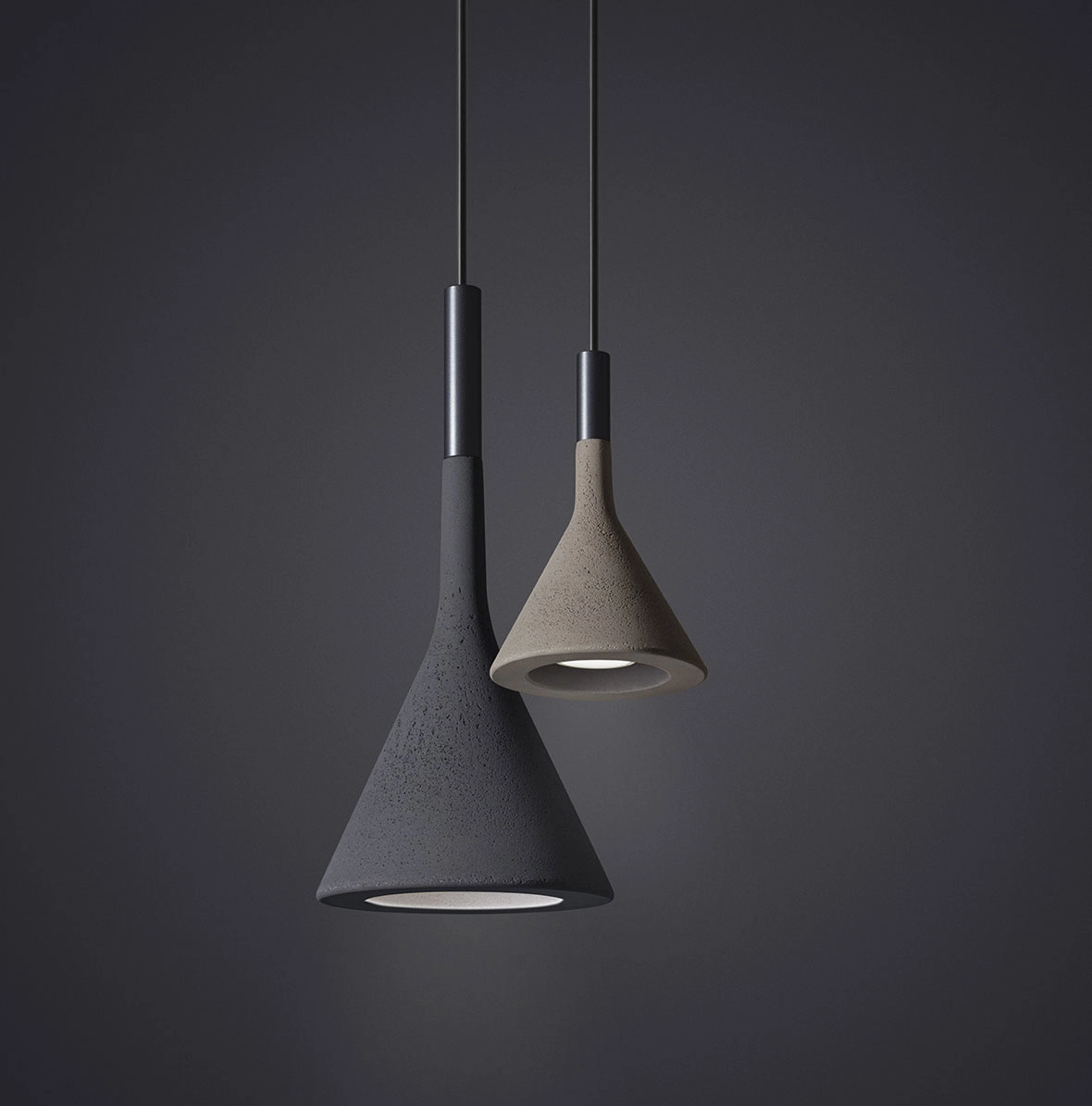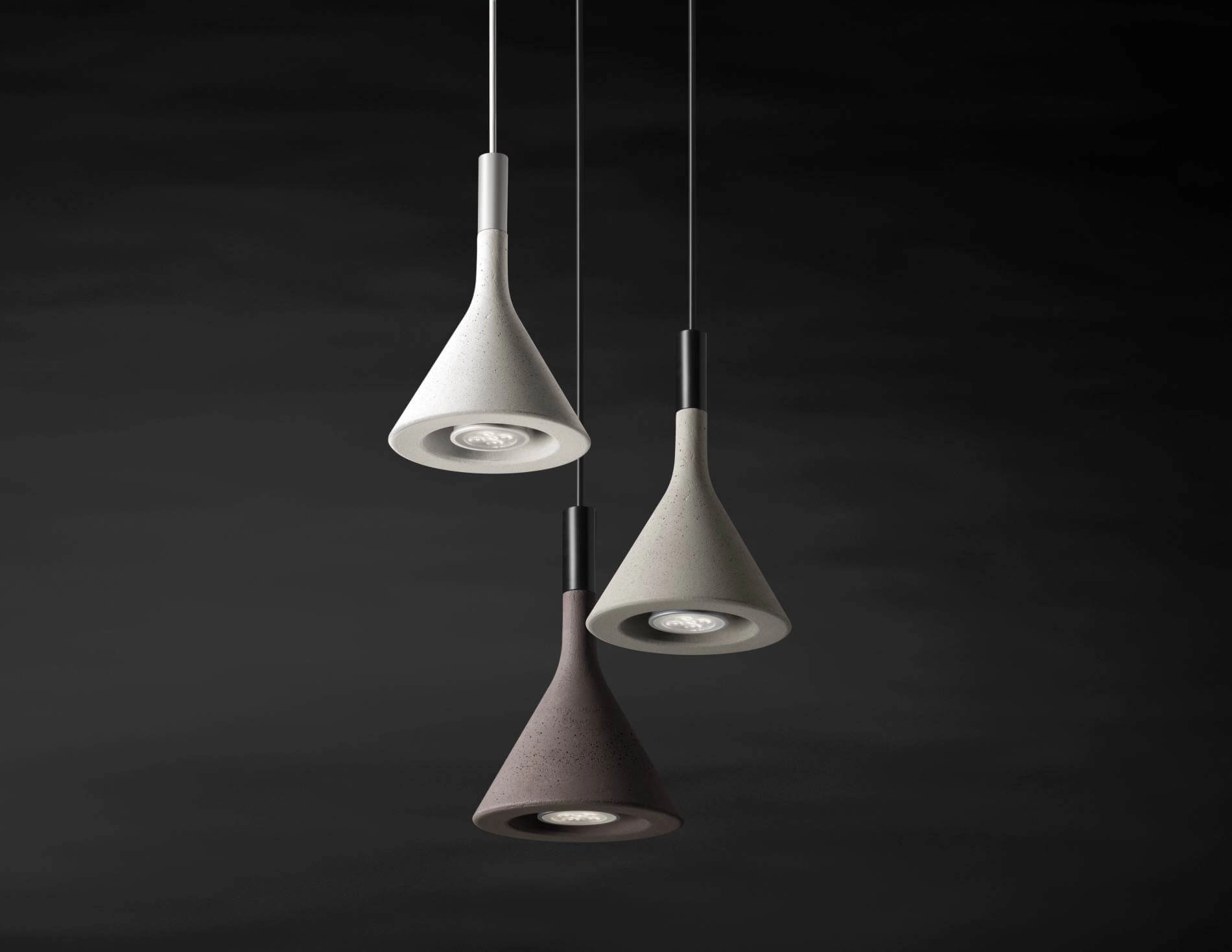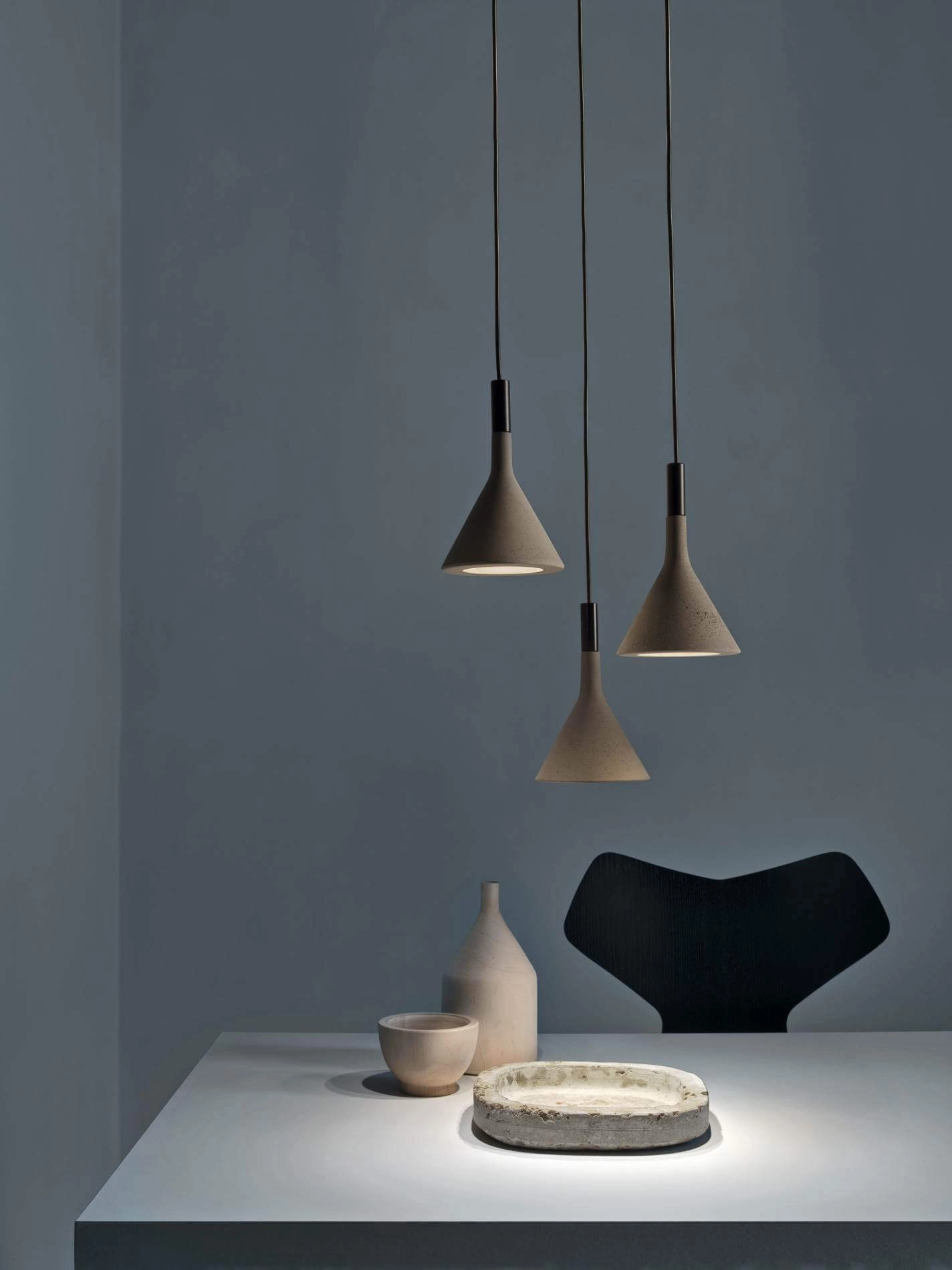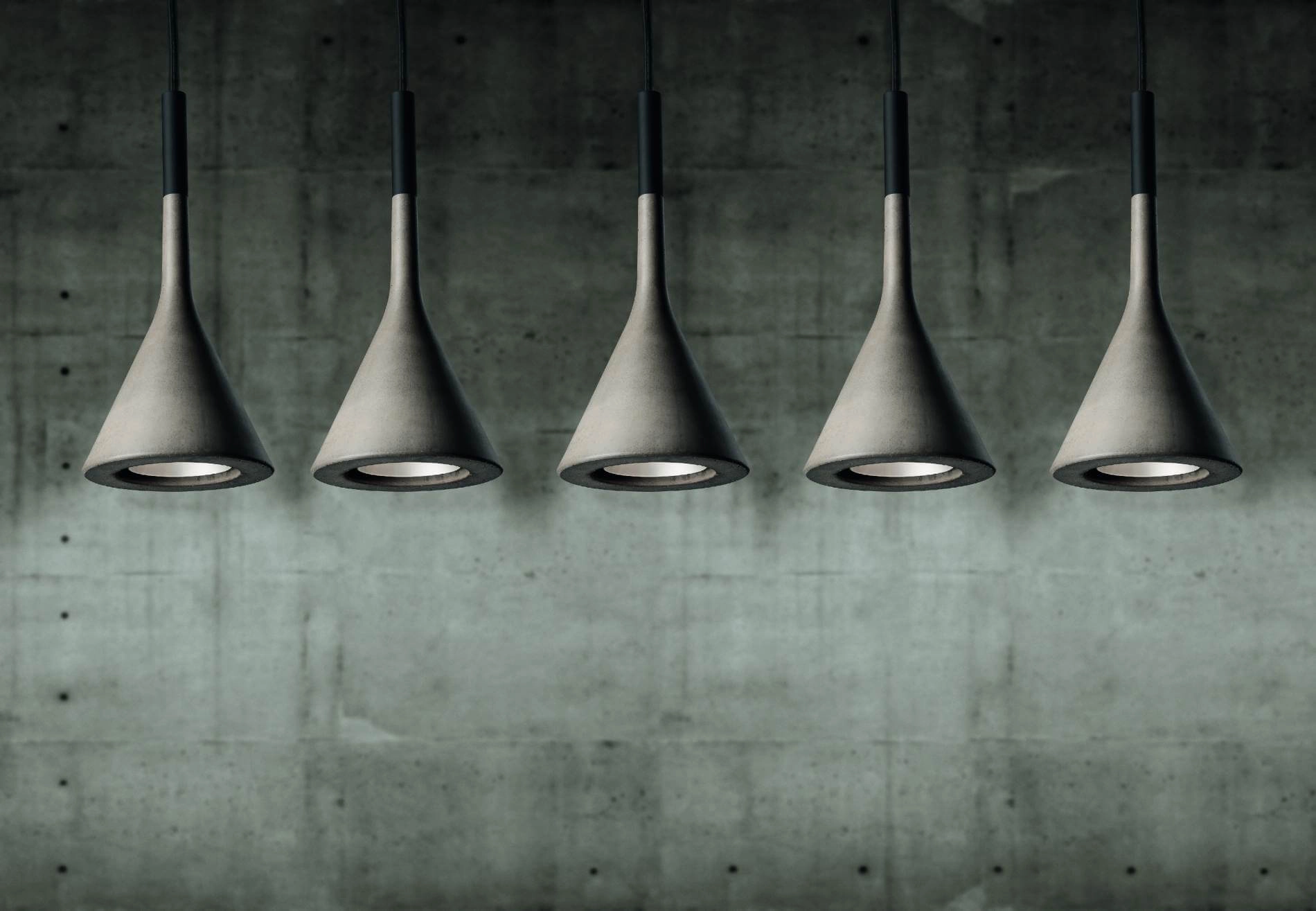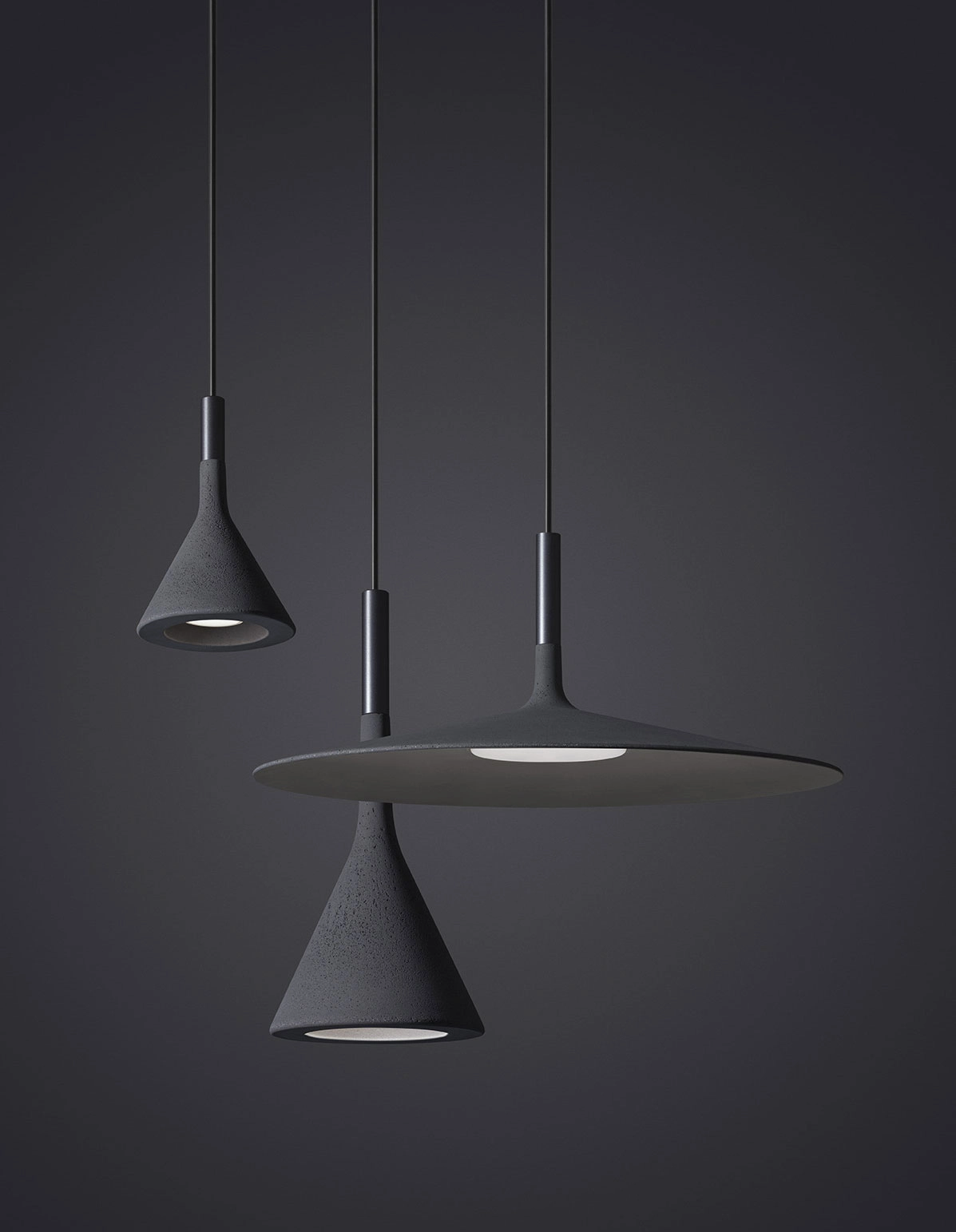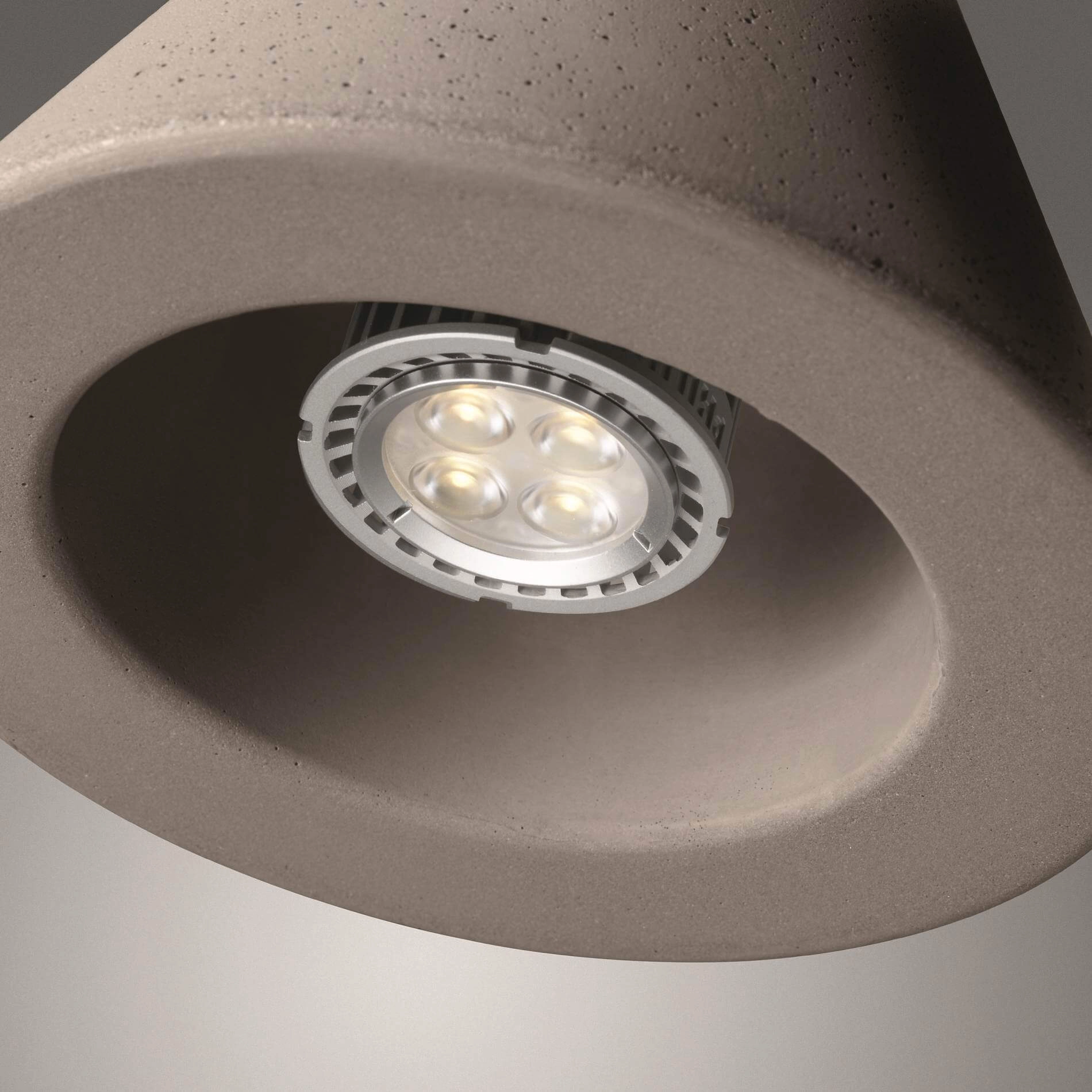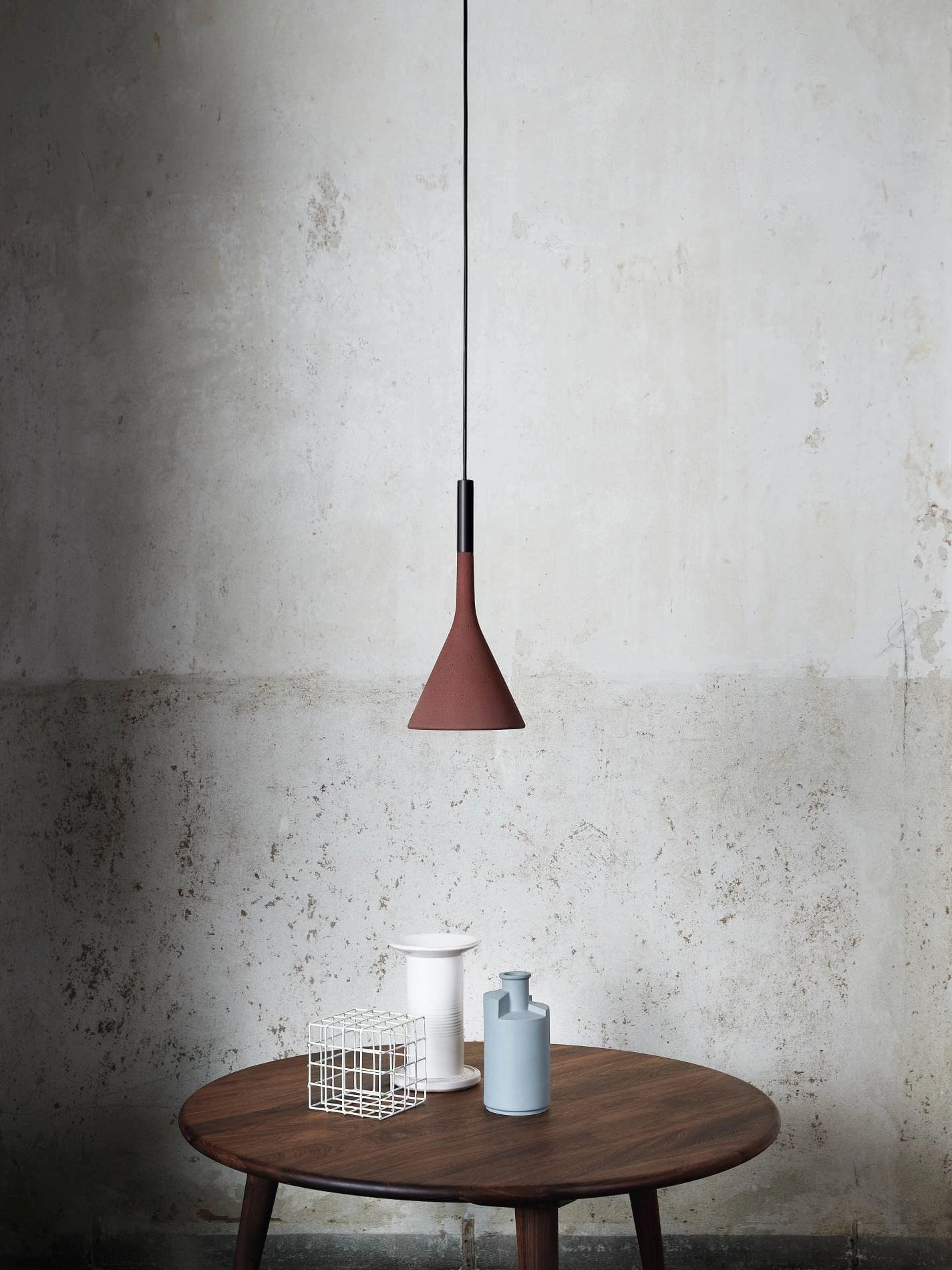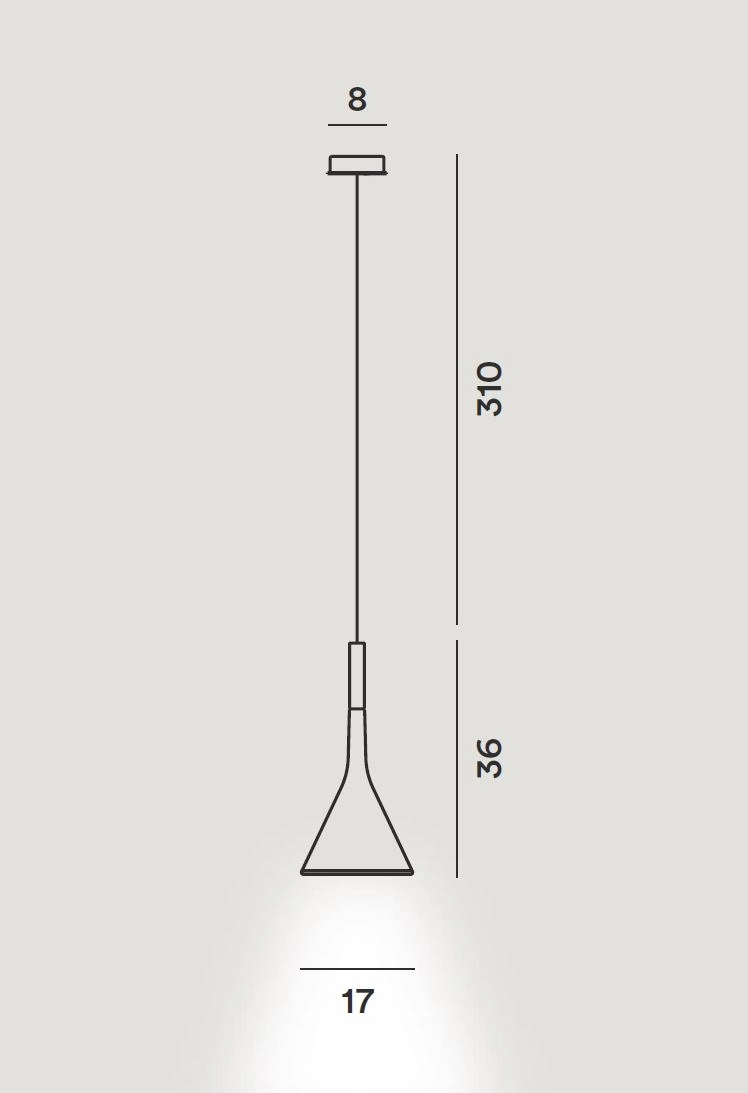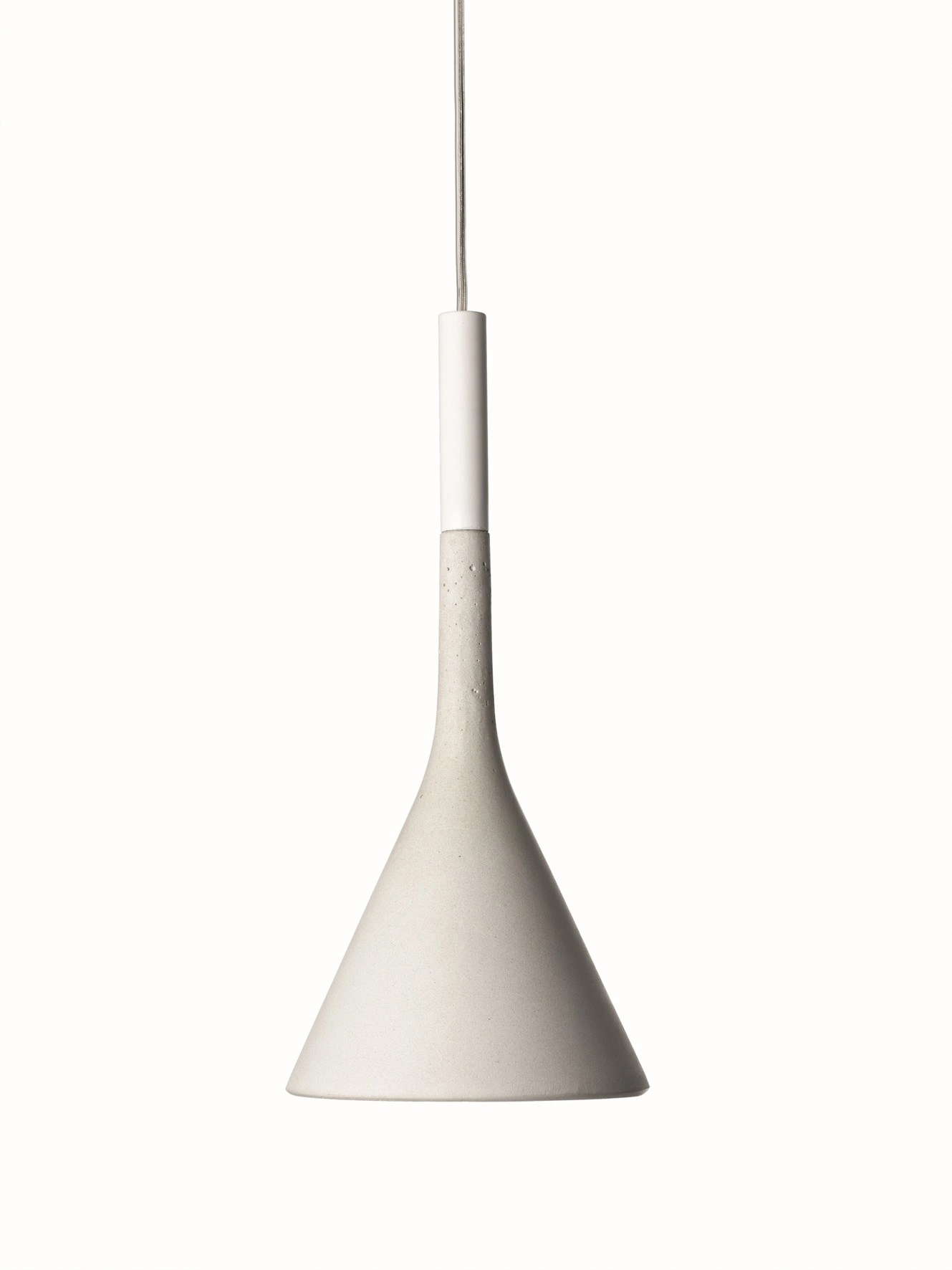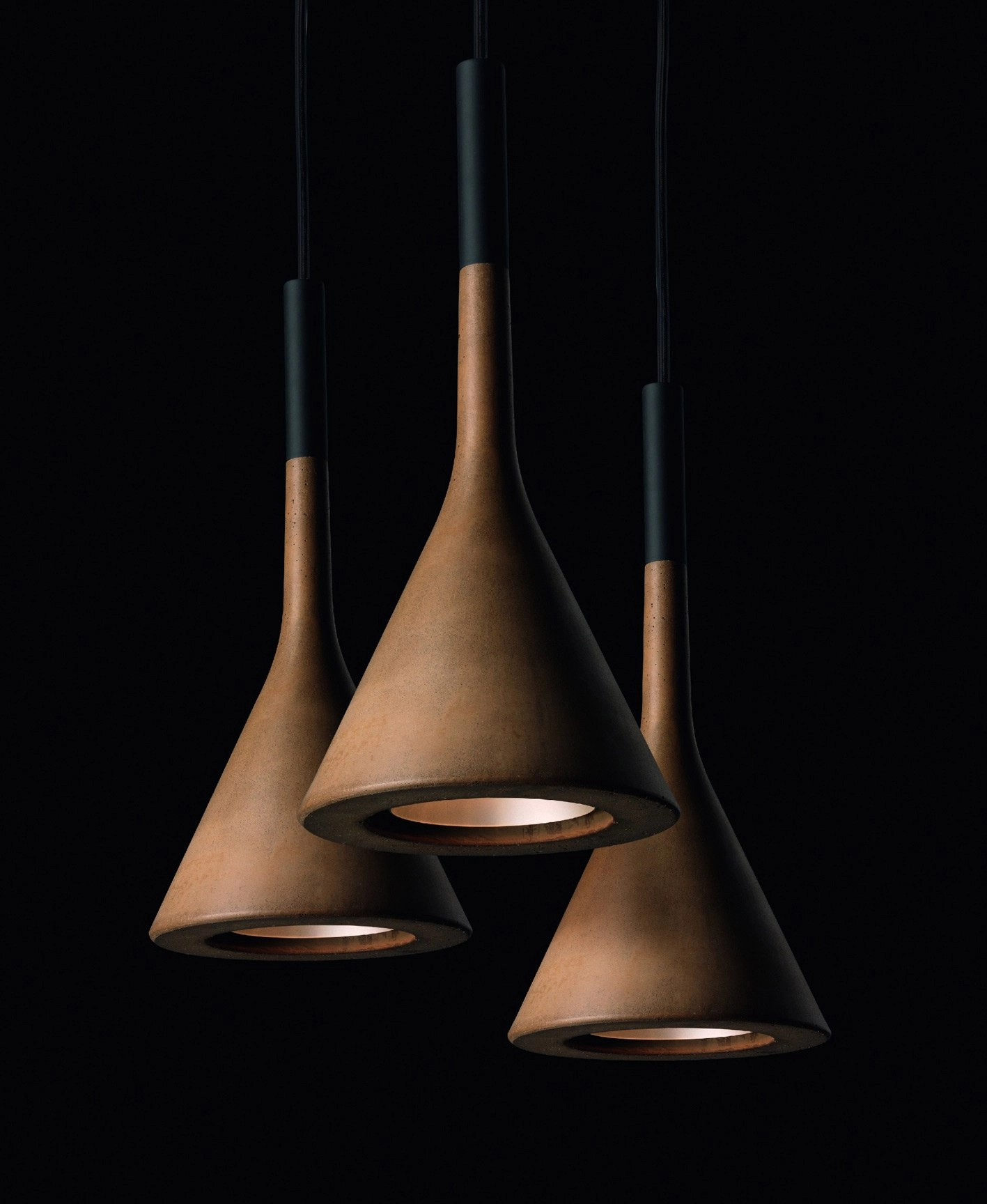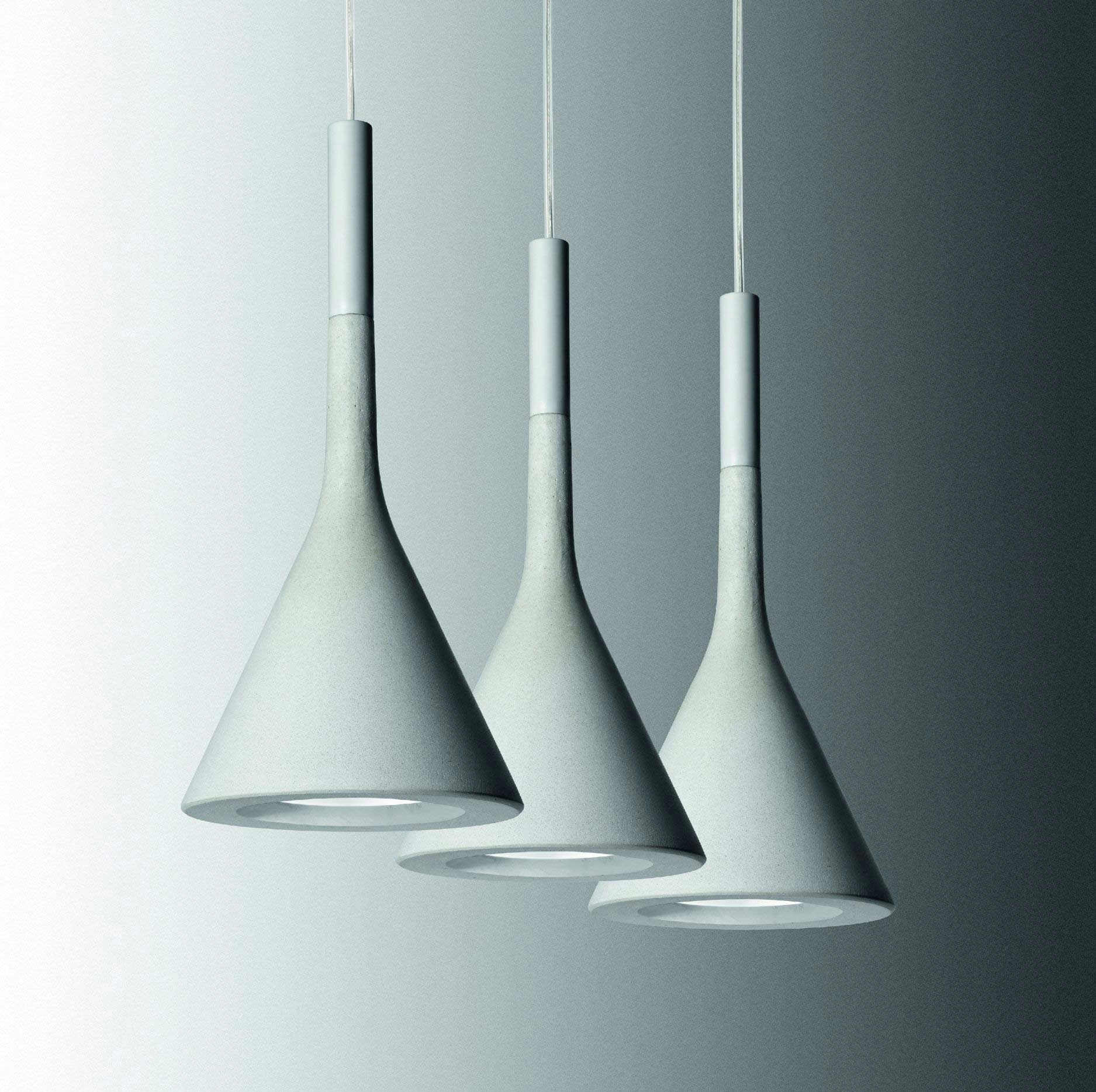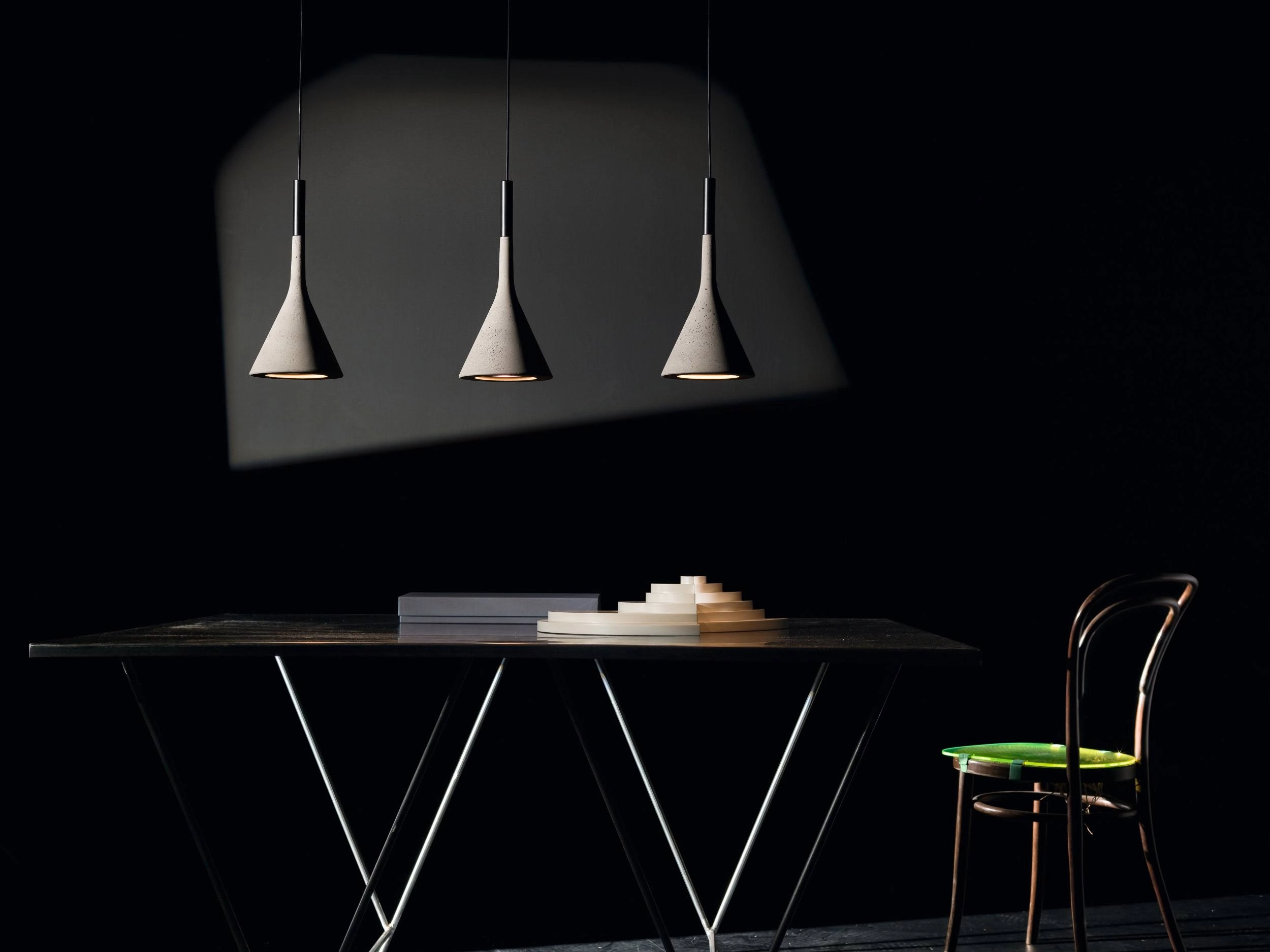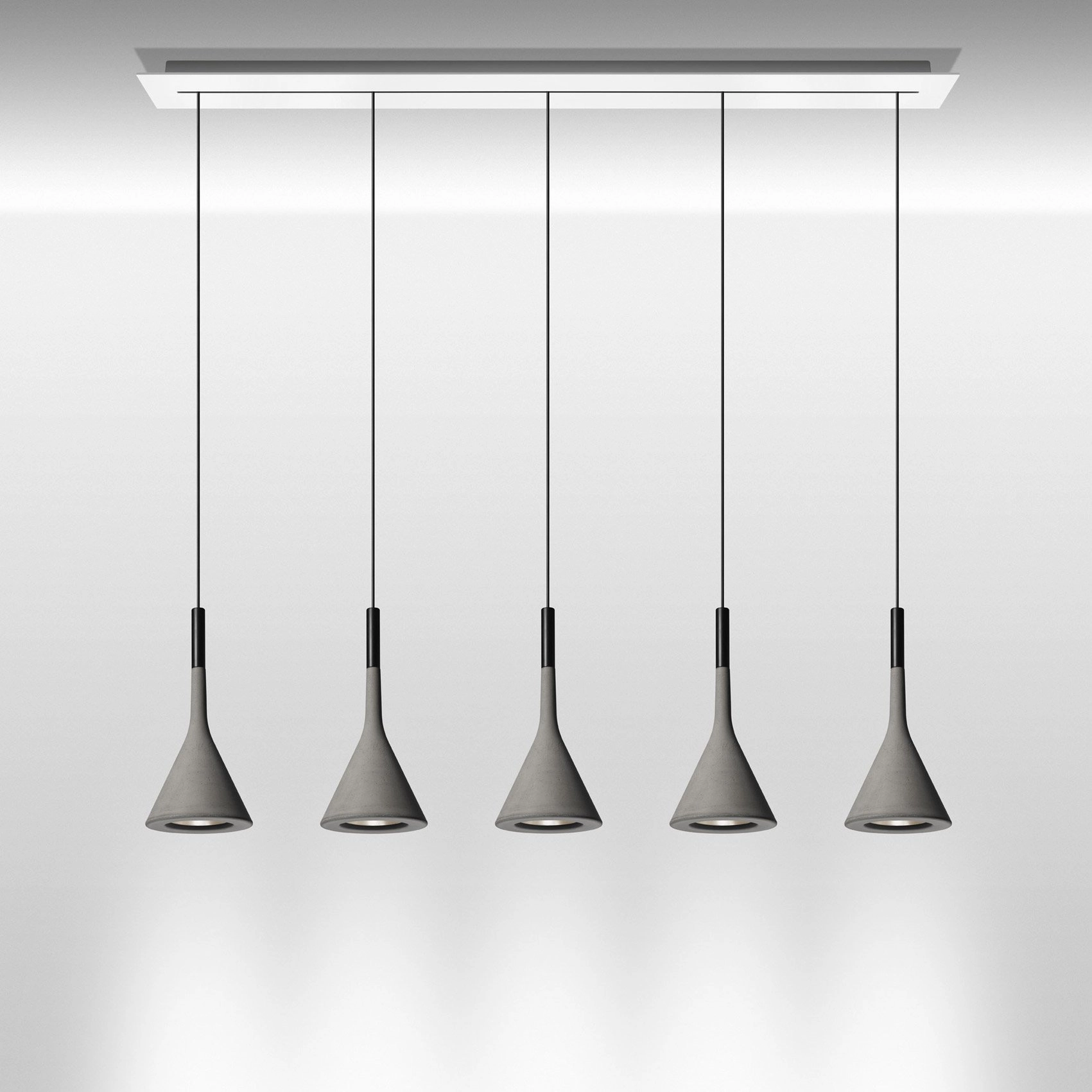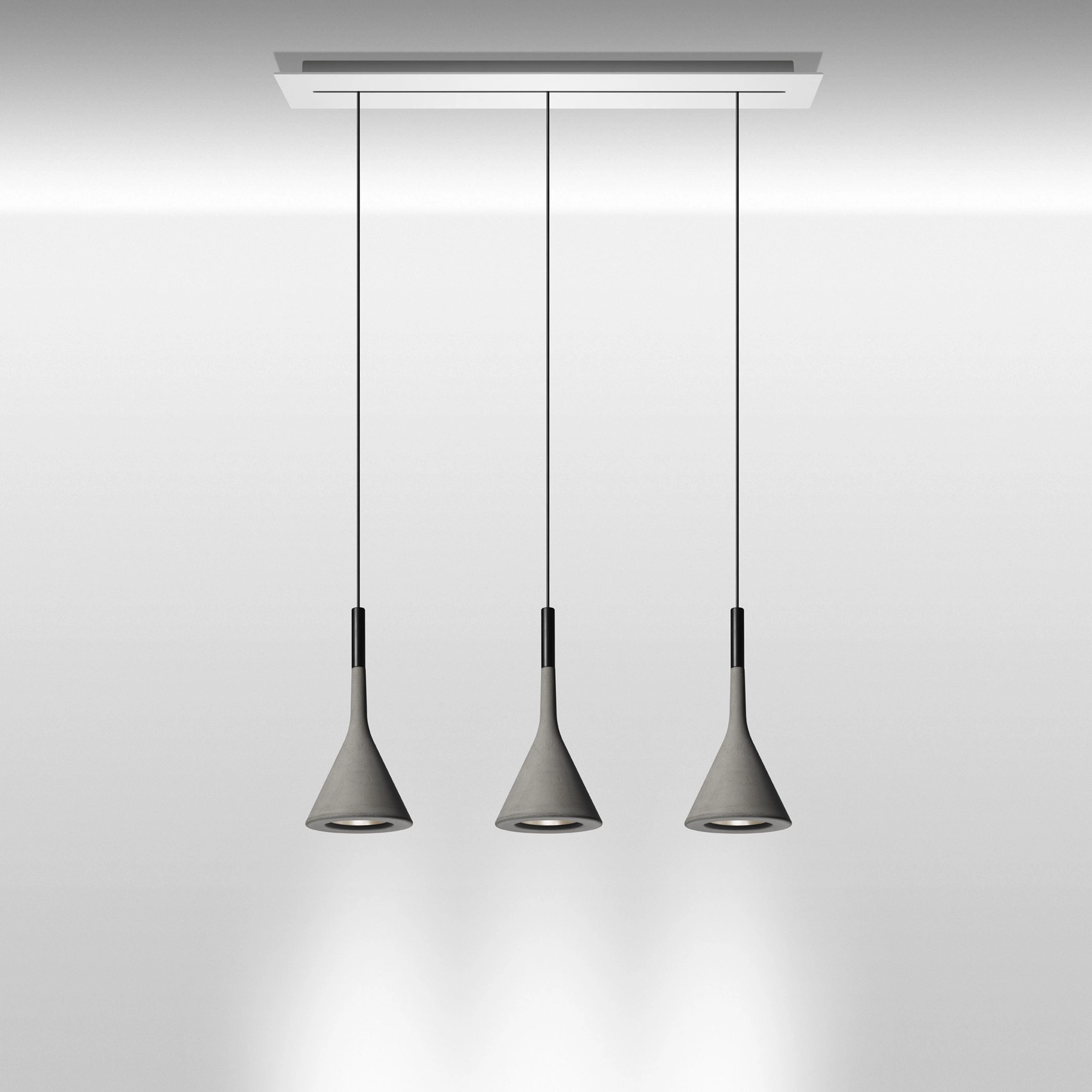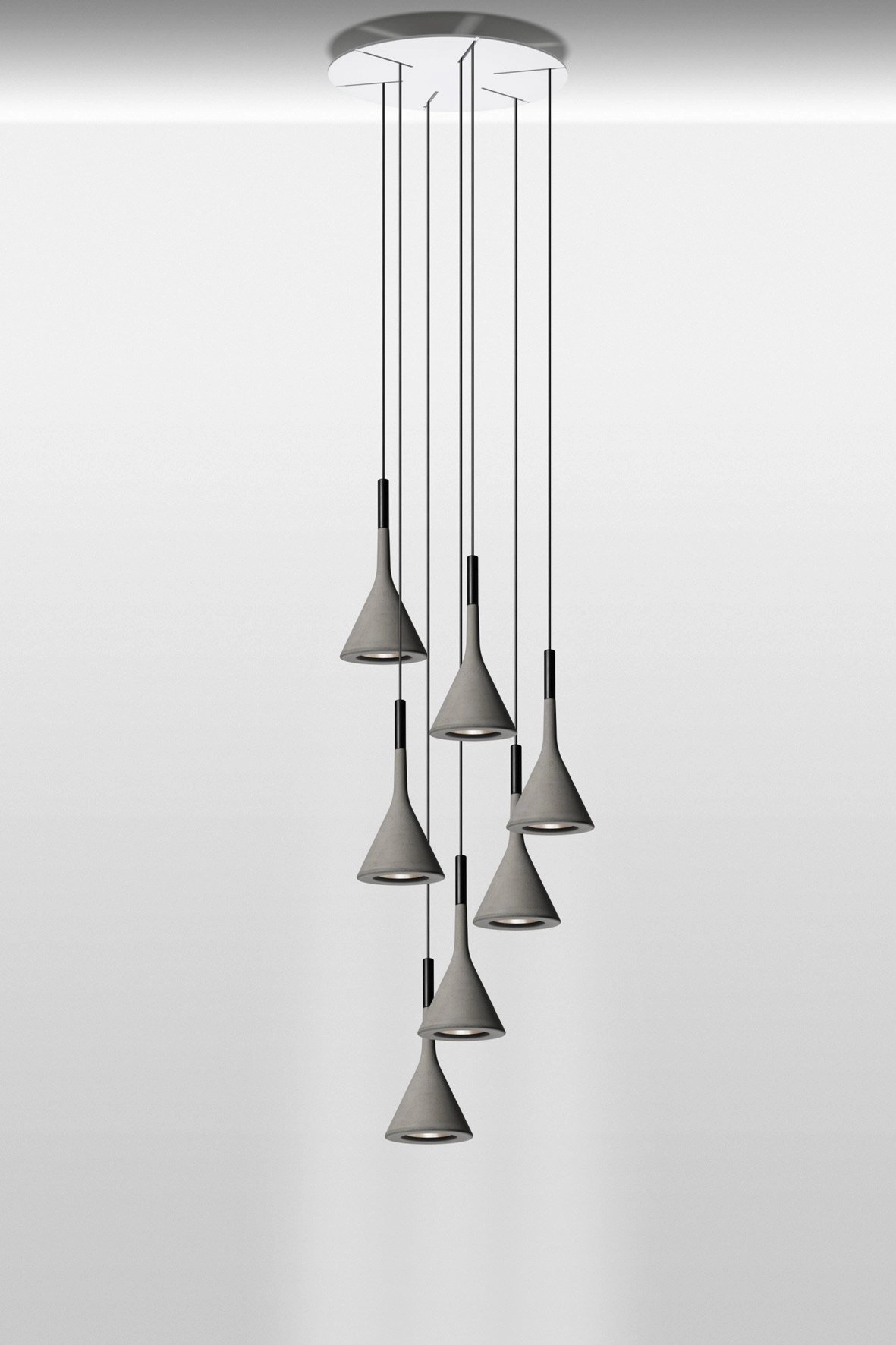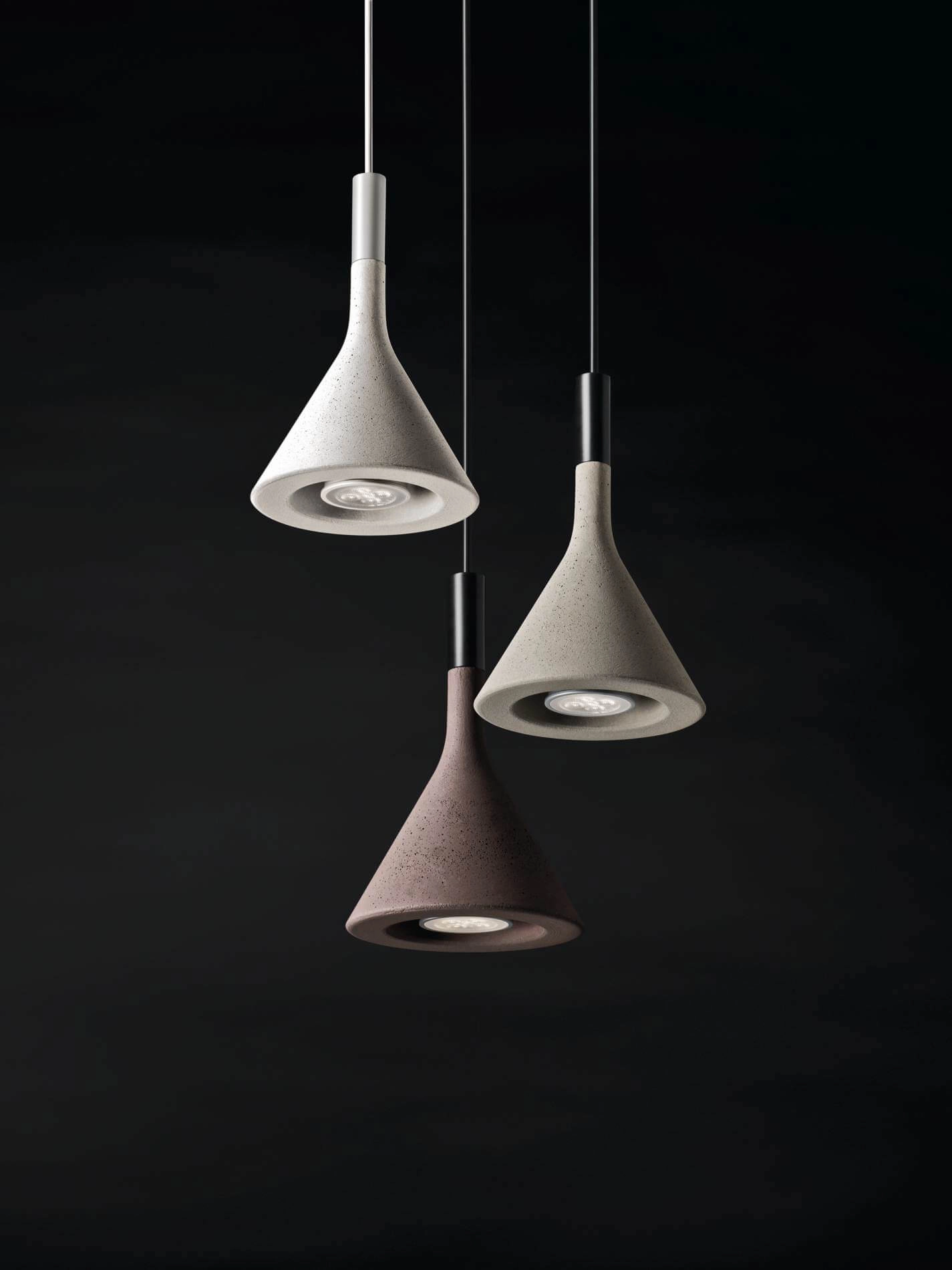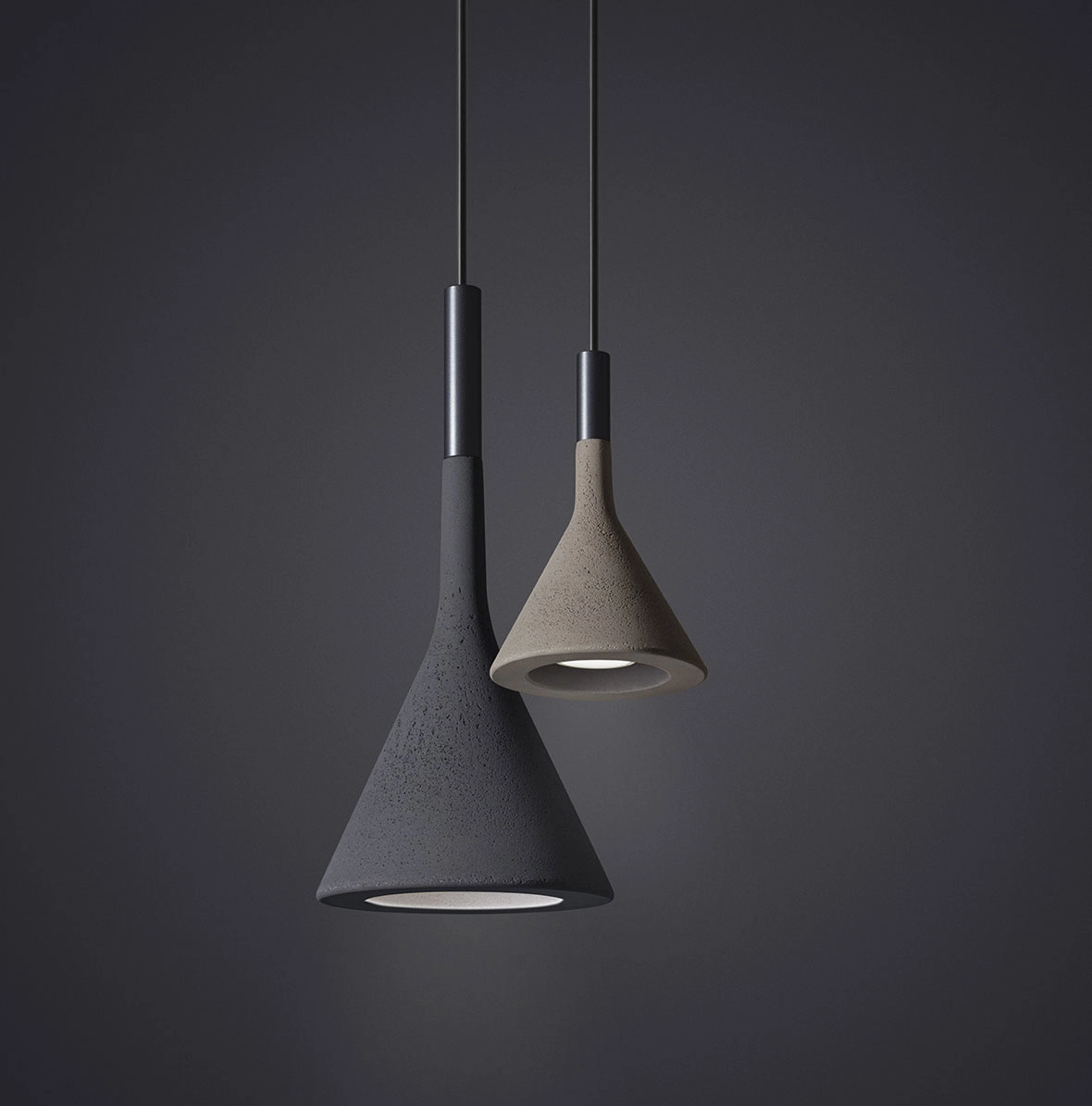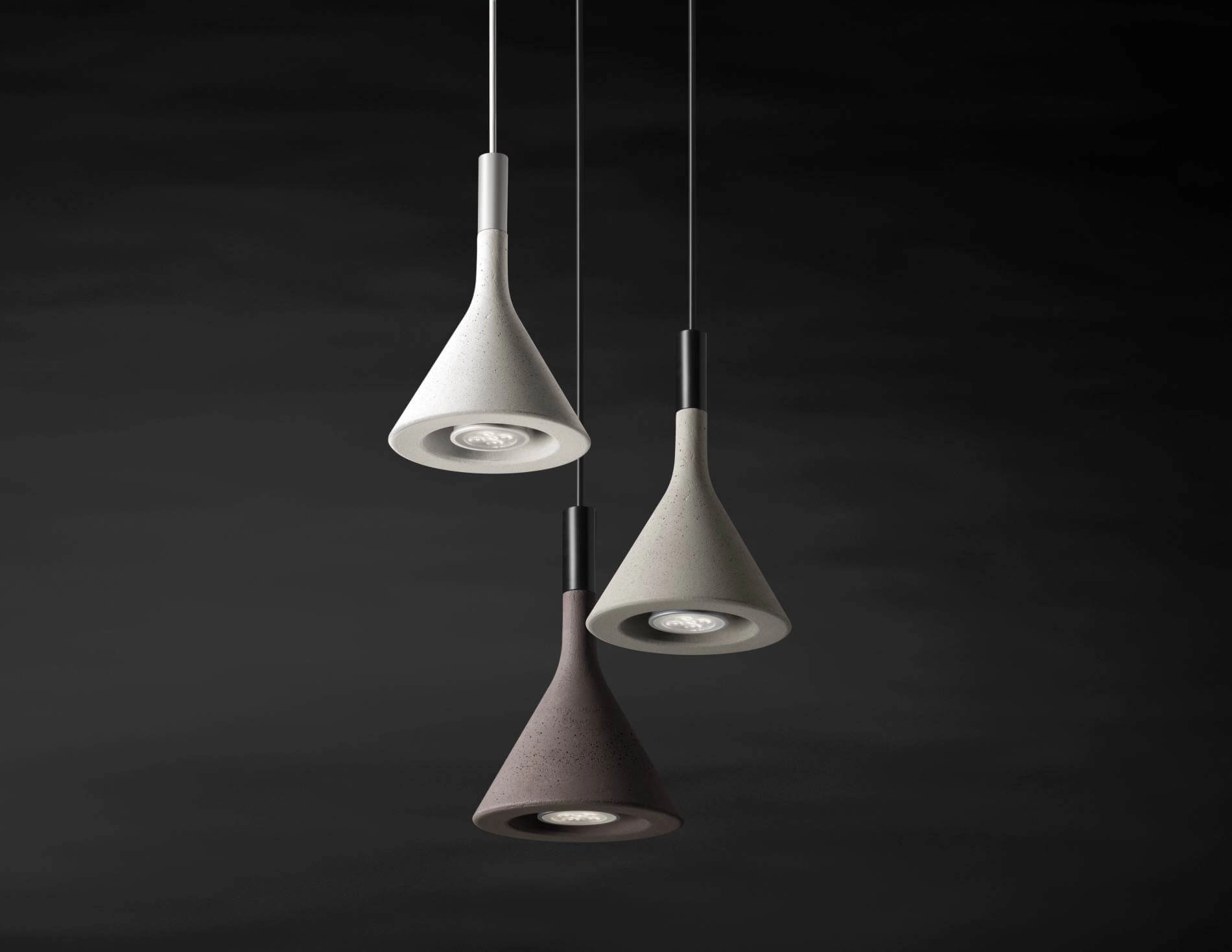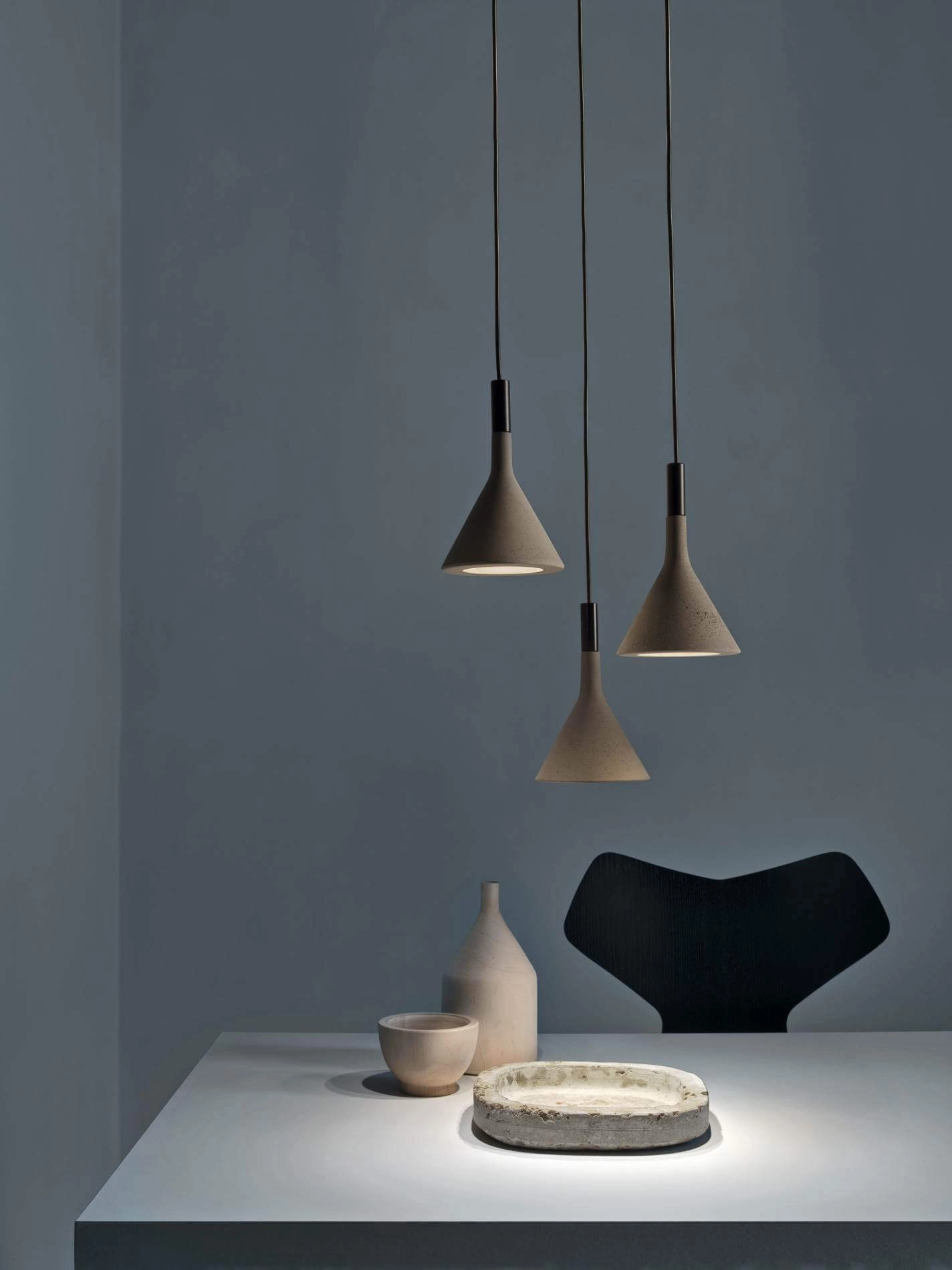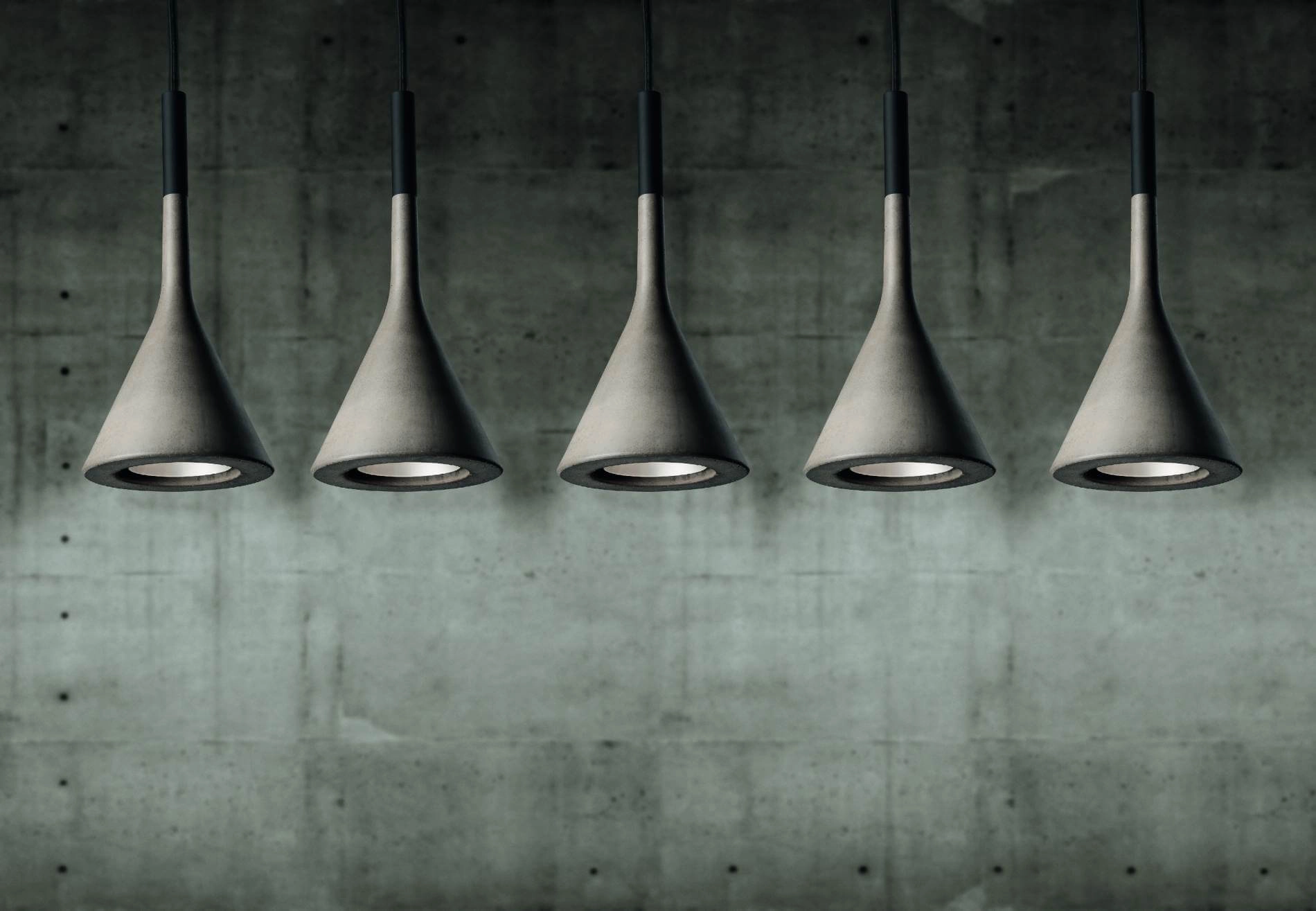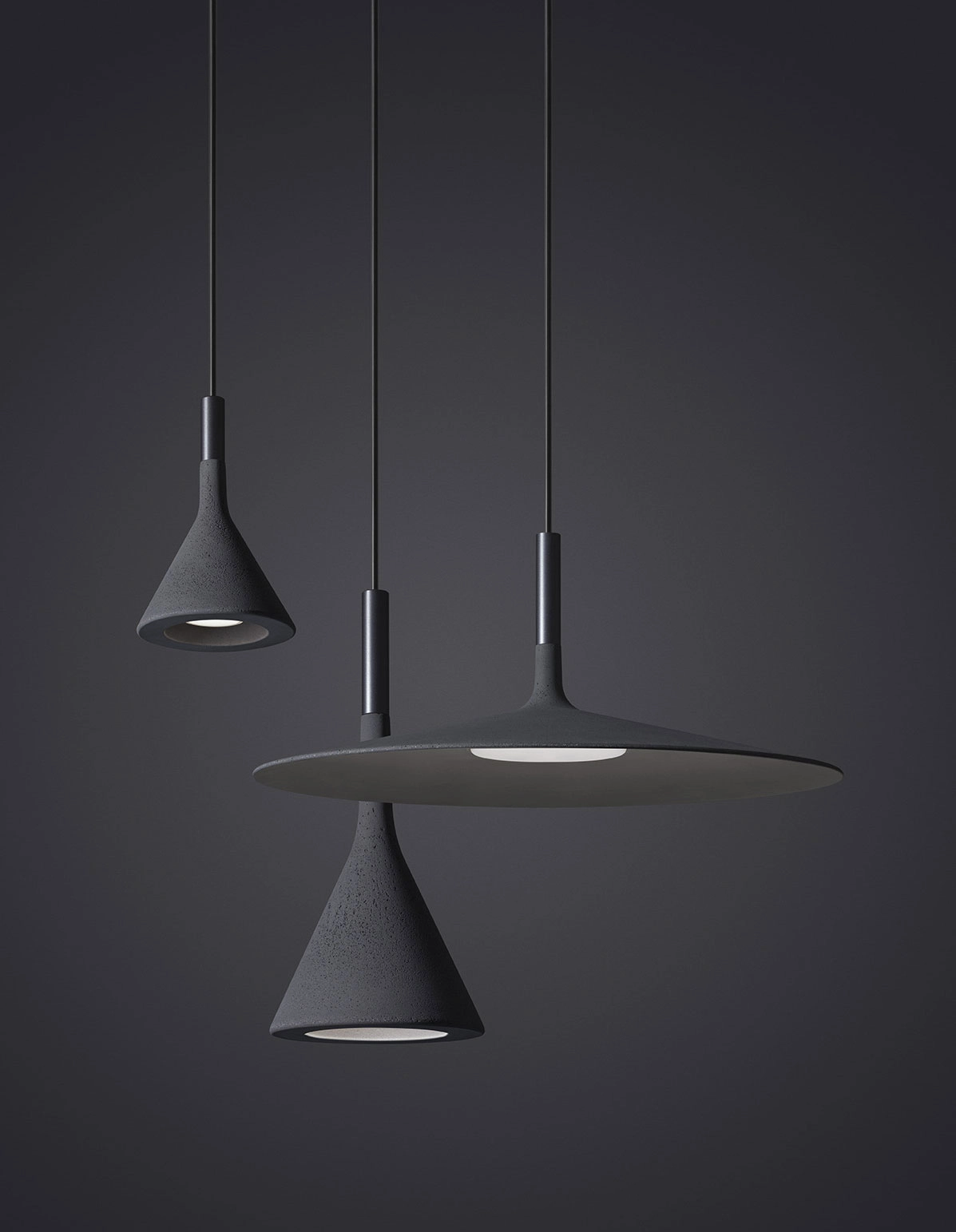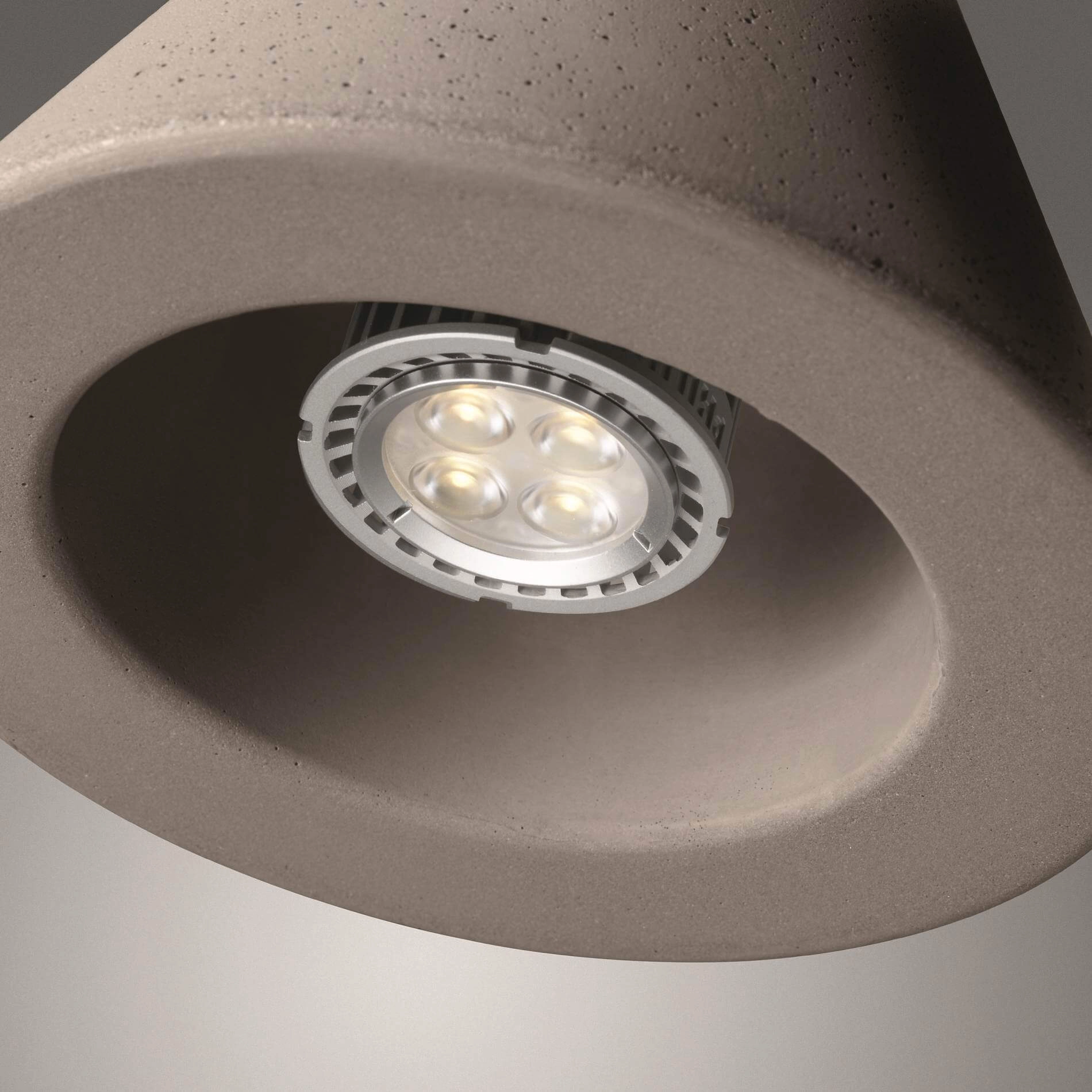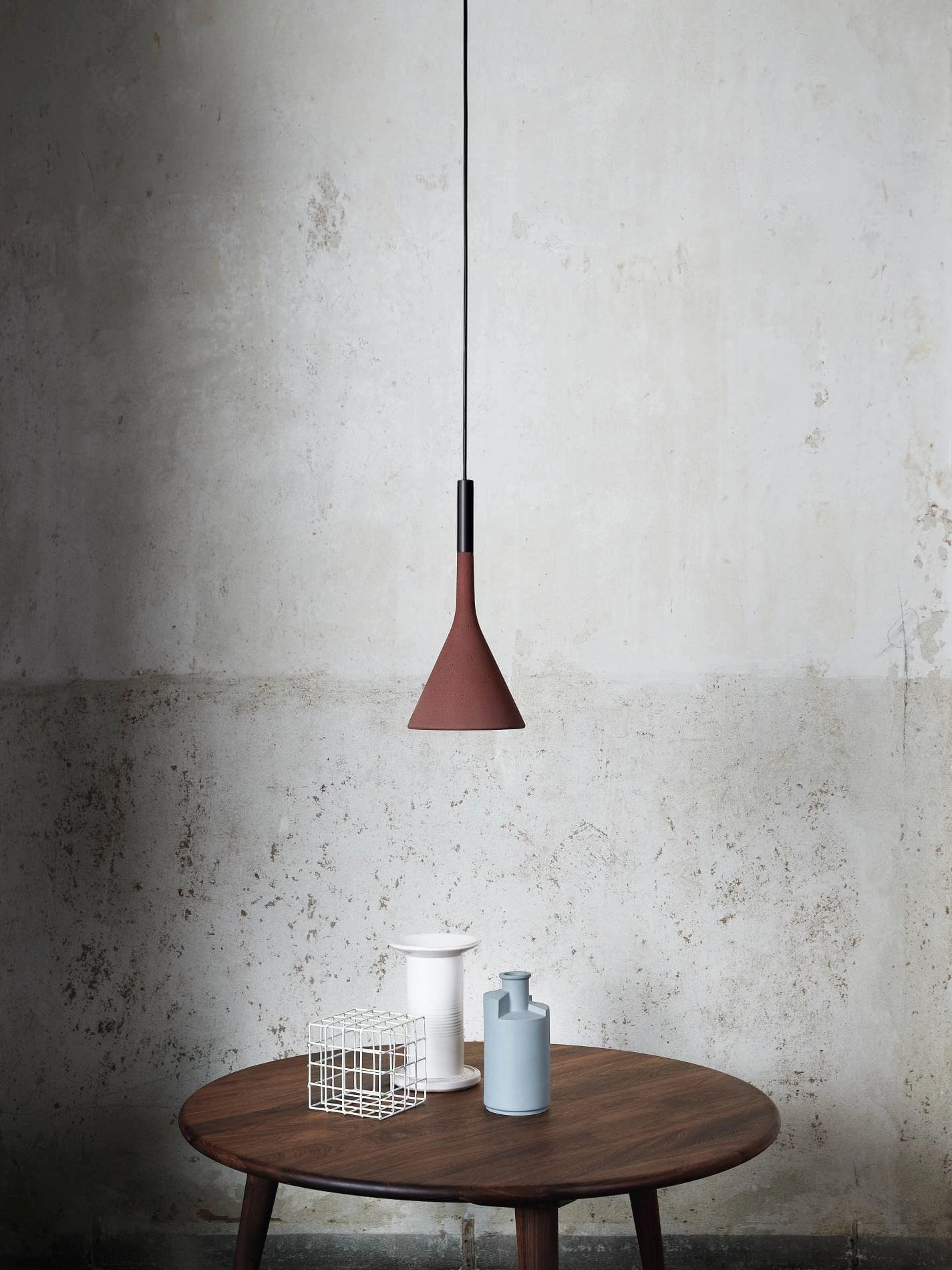 €375.52*
instead of €417.24* (10% saved)
on bank transfer -3% €364.25
+ Special discounts for registered customers
Delivery time 7 working days
Product information "Pendant Aplomb by Foscarini"
Aplomb pendant lamp by Foscarini
Aplomb is a small suspension lamp that creates direct and precise lighting on an underlying surface. Visible concrete is part of the expressive language of modern architecture and Foscarini, with Aplomb, uses this material with a spirit and a technology that is entirely original. The lamp displays a light touch of extreme elegance and formal simplicity, which softens the massive solidity of the concrete by enhancing its polished and yet unrefined material aspect.
The small size of the lamp allows it to be used on its own (for example on a coffee table), in a line to light up a surface or even as a composition at different heights. It is available in three different colours. The choice of colours, with pigments added directly into the concrete mix, enhances the personality of the lamp in different ways: the natural grey bring out its materiality, the brown gives a touch of warmth, while the white highlights its elegance.
Manufacturer "Foscarini"
The Foscarini keynote is research, into forms and materials, as well as ideas. Established in 1981 in Venice, Foscarini started out by exploring the opportunities offered by Murano glass. The management assures brand identity and coherence by wood and aluminium, as well as patented materials such as an exclusive textured glass-tissue and carbone fibre composite or Kevlar R.
The Foscarini collection is a collection of objects that express strong ideas and have their own personality. The collaboration with numerous, prominent designers, ignites their creativity and channeled their designs. A company with an agile production structure and efficient international distribution, Foscarini can guarantee it clients a high standard of service, as endorsed by the ISO 9001 certification obtained in 1996 (one of the first in the sector).
Details
| | |
| --- | --- |
| Brand: | Foscarini |
| Article code: | Aplomb |
| Designer: | Lucidi e Pevere, 2010 |
| Material: | cement and aluminium |
| Measure in cm: | 17x36, h. 310 |
| Lights: | GU10 LED |
| Bulb inclusive: | no |
| Nr. of lights: | 1 |
| Wattage: | 8W |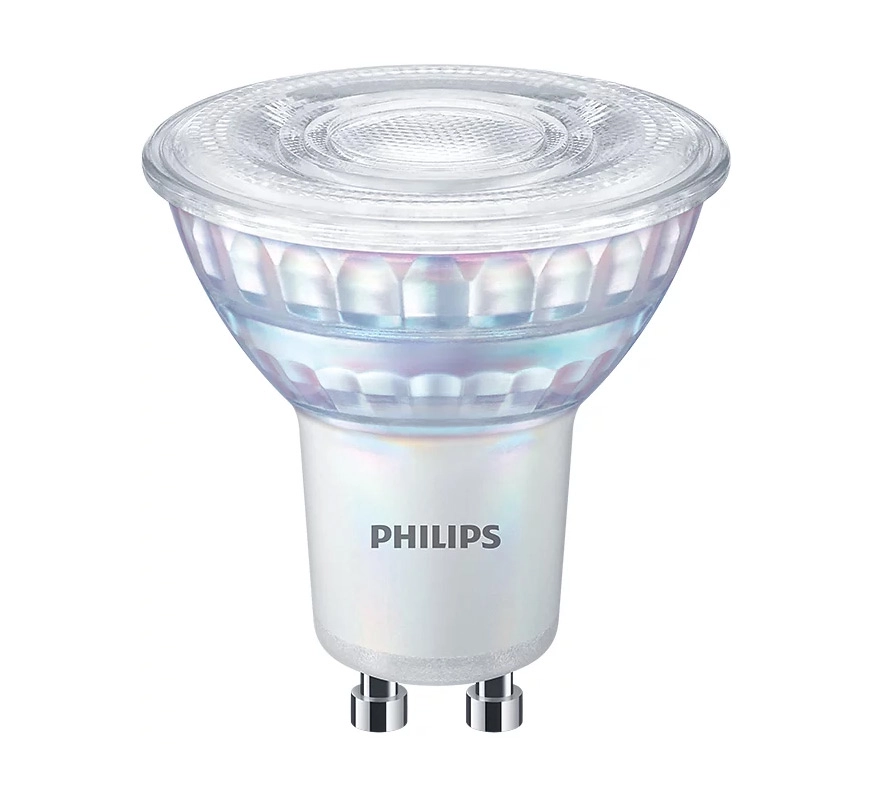 Philips LED GU10 80W 2200k-2700k DIM
GU10 LED bulb 6,2W-80W 2200k-2700k DIM-Tone by Philips Economical GU10 LED lamp from Philips with 6.2W (80W) and DIM tone technology from 2200k to 2700k. DIM-Tone means that the light color is changed when dimming. At full power, the bulb spreads 2700k. If the illuminant is dimmed down (phase cut/triac), then the light is not only weaker, but warmer up to 2200k. Lumens 575lm and CRI90.
Delivery time 2 working days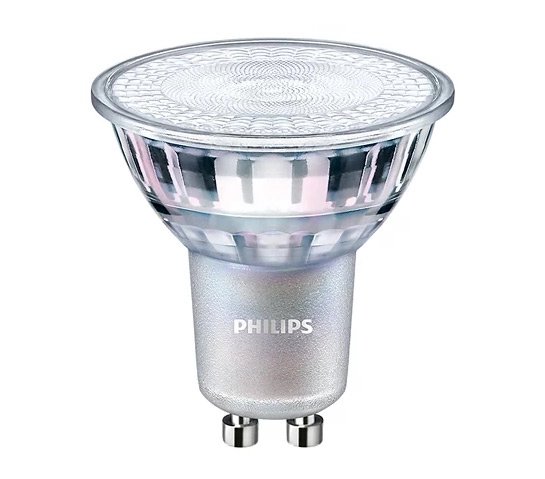 Philips LED GU10 50W 2700k DIM
GU10 LED bulb 4.8W-50W 2700k DIM by Philips Economical GU10 LED lamp by Philips with 4.8W (50W), light color 2700k and phase cut (Triac) dimmable. Lumens 355lm and CRI90.
Delivery time 2 working days