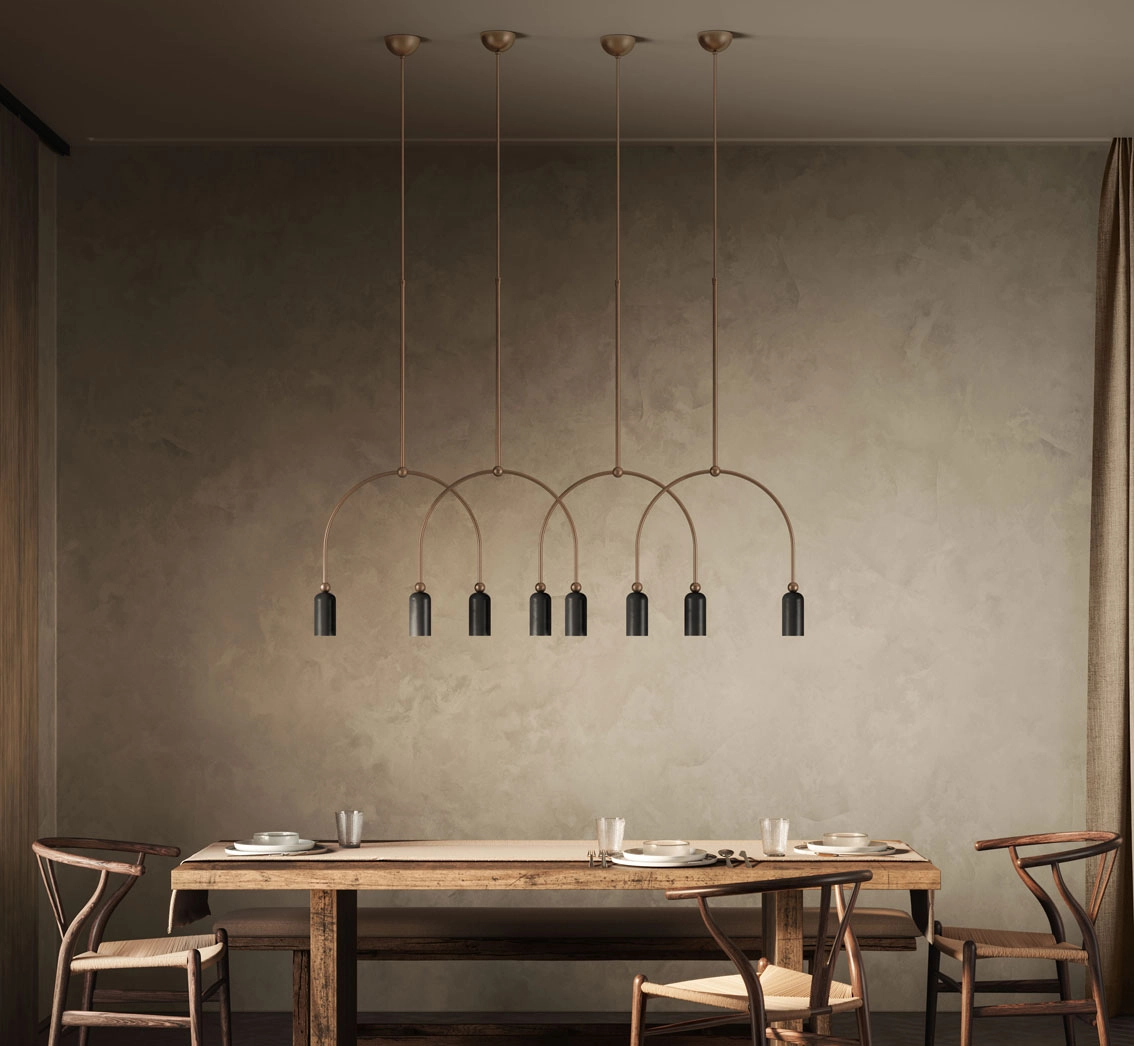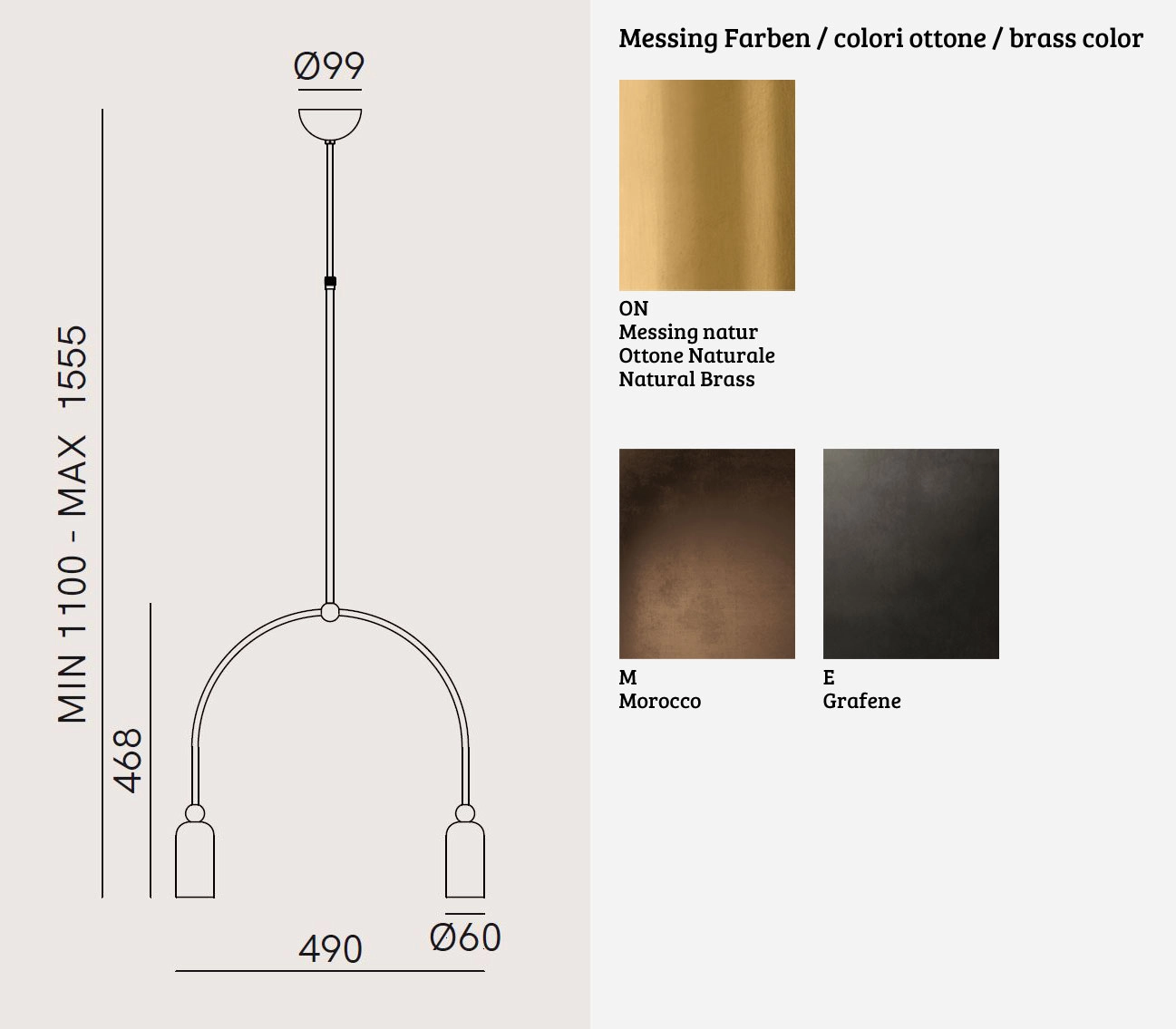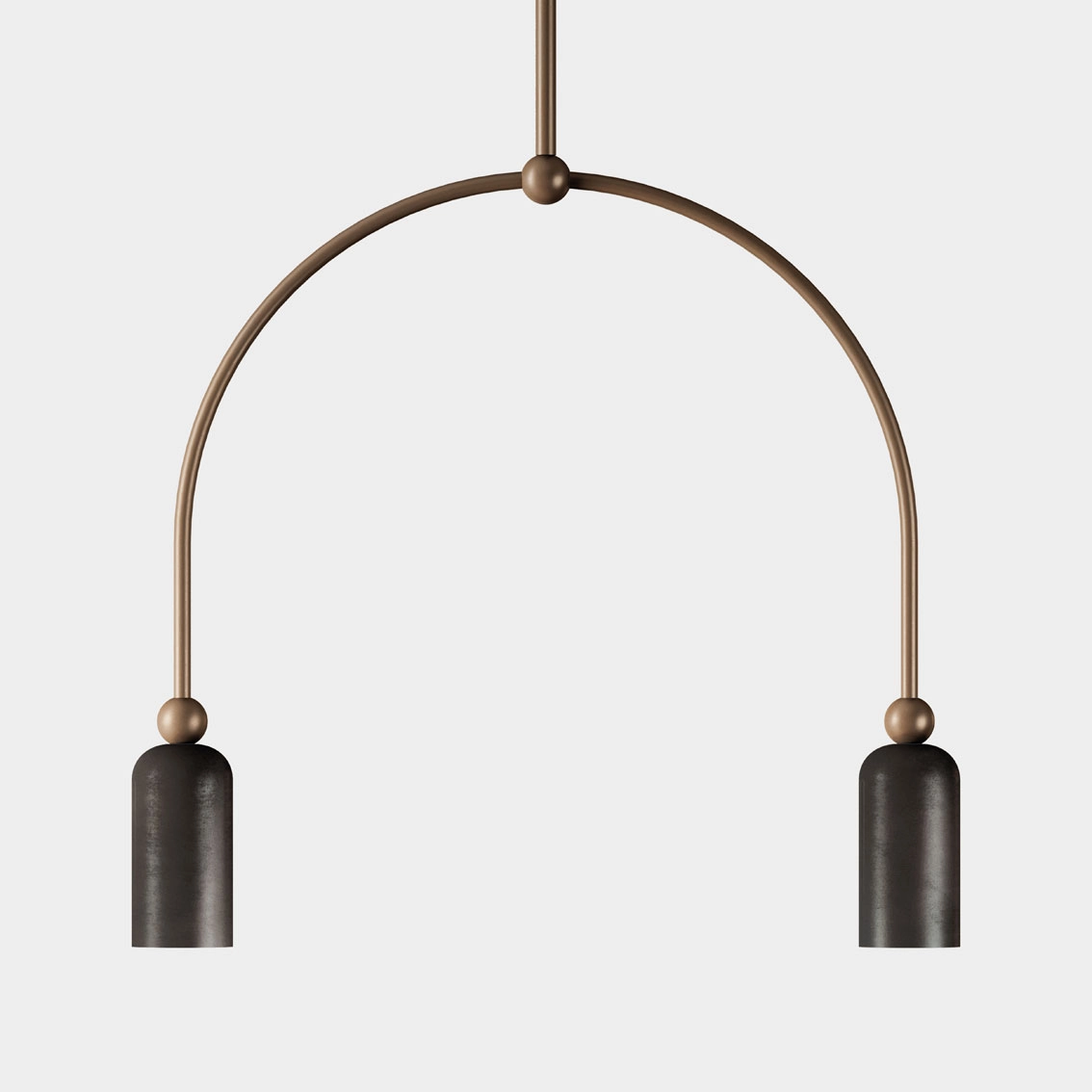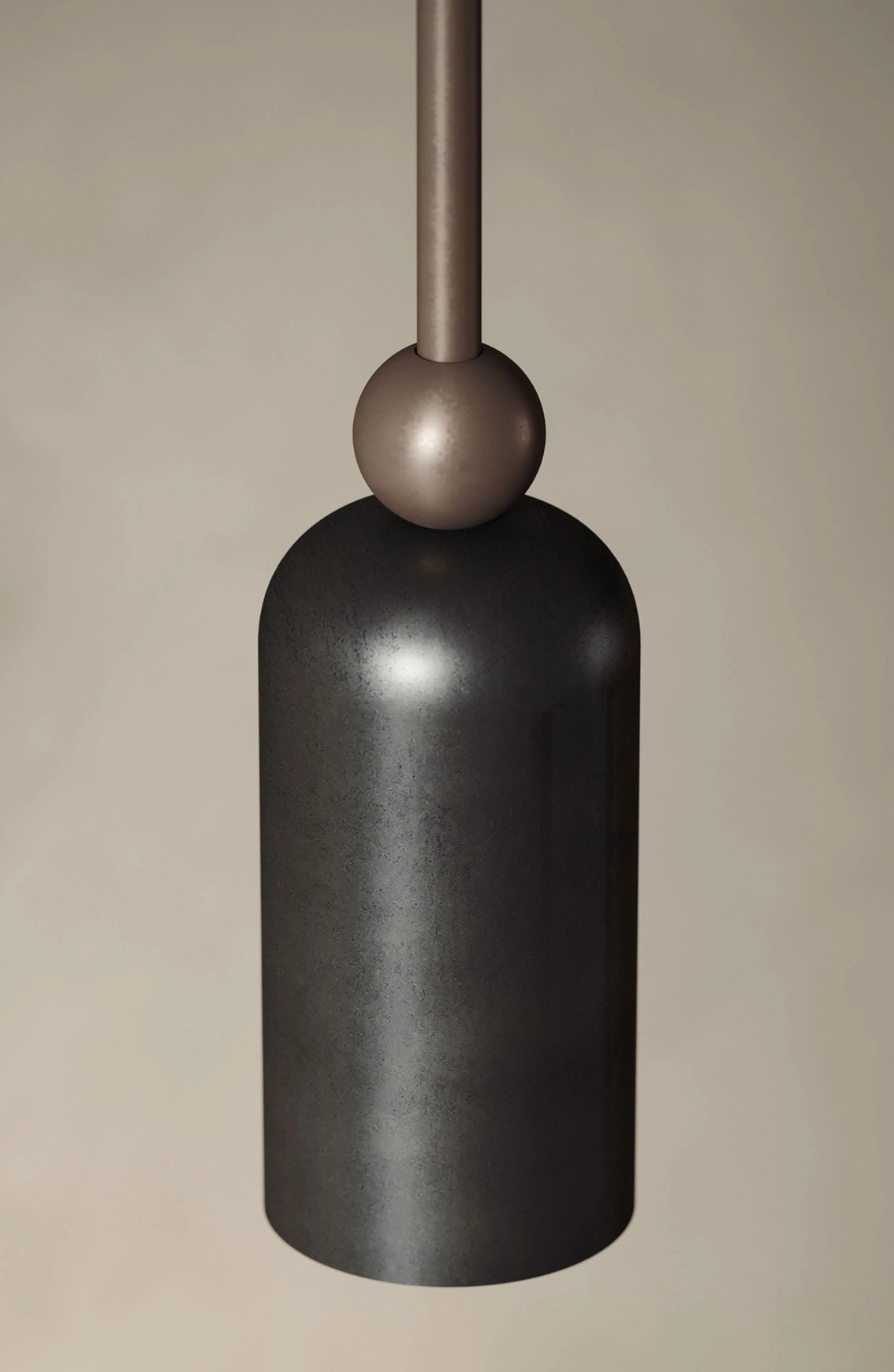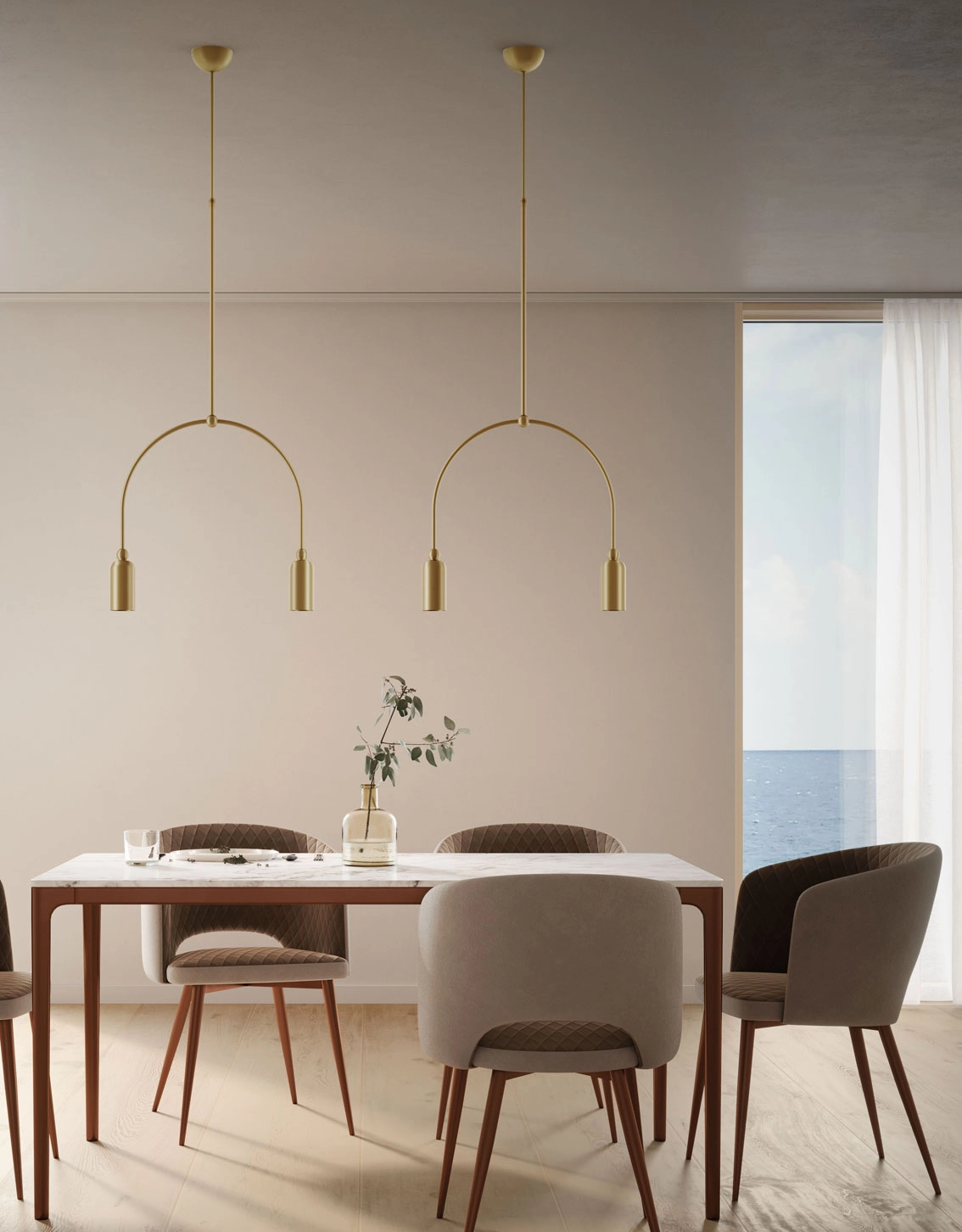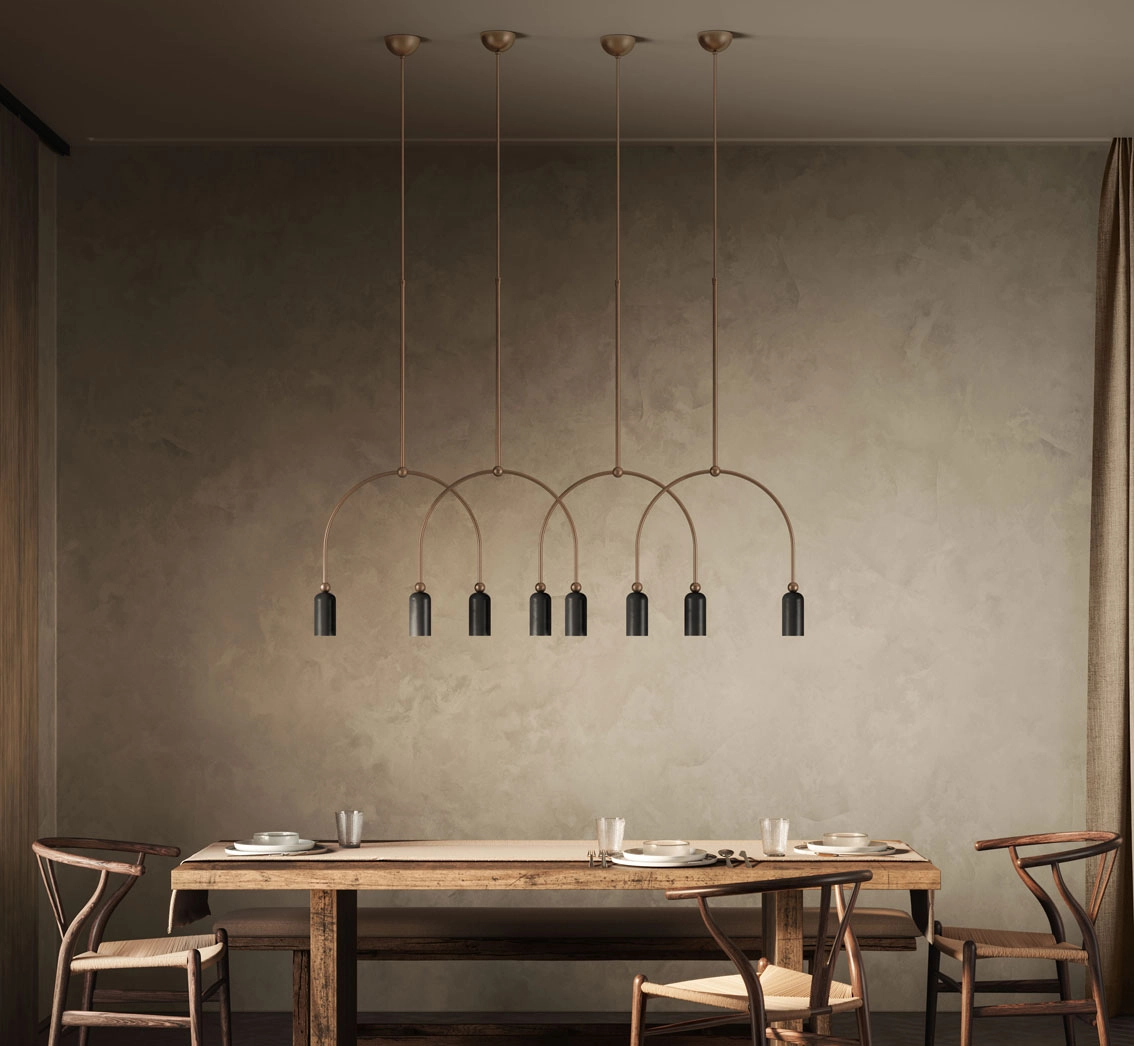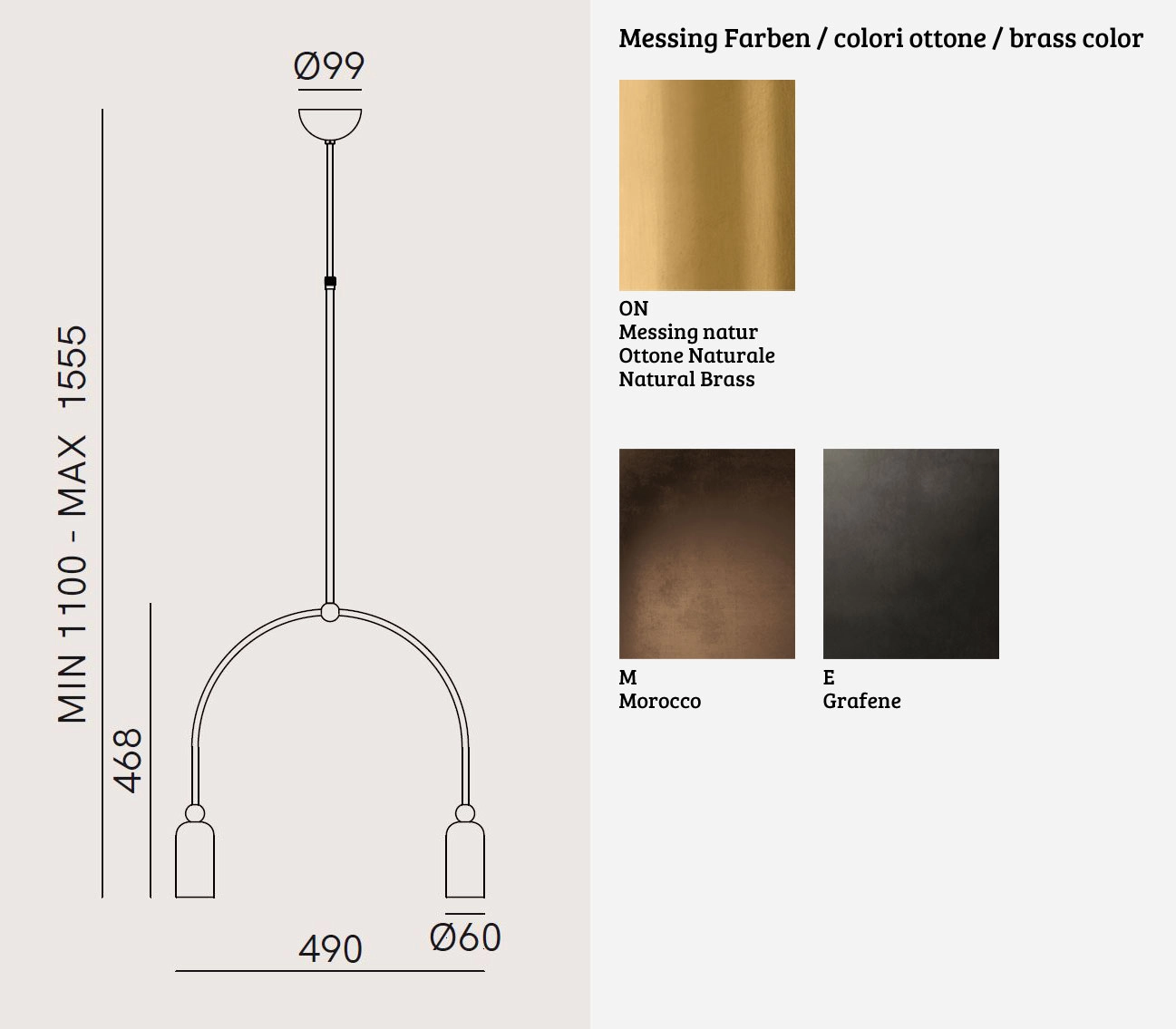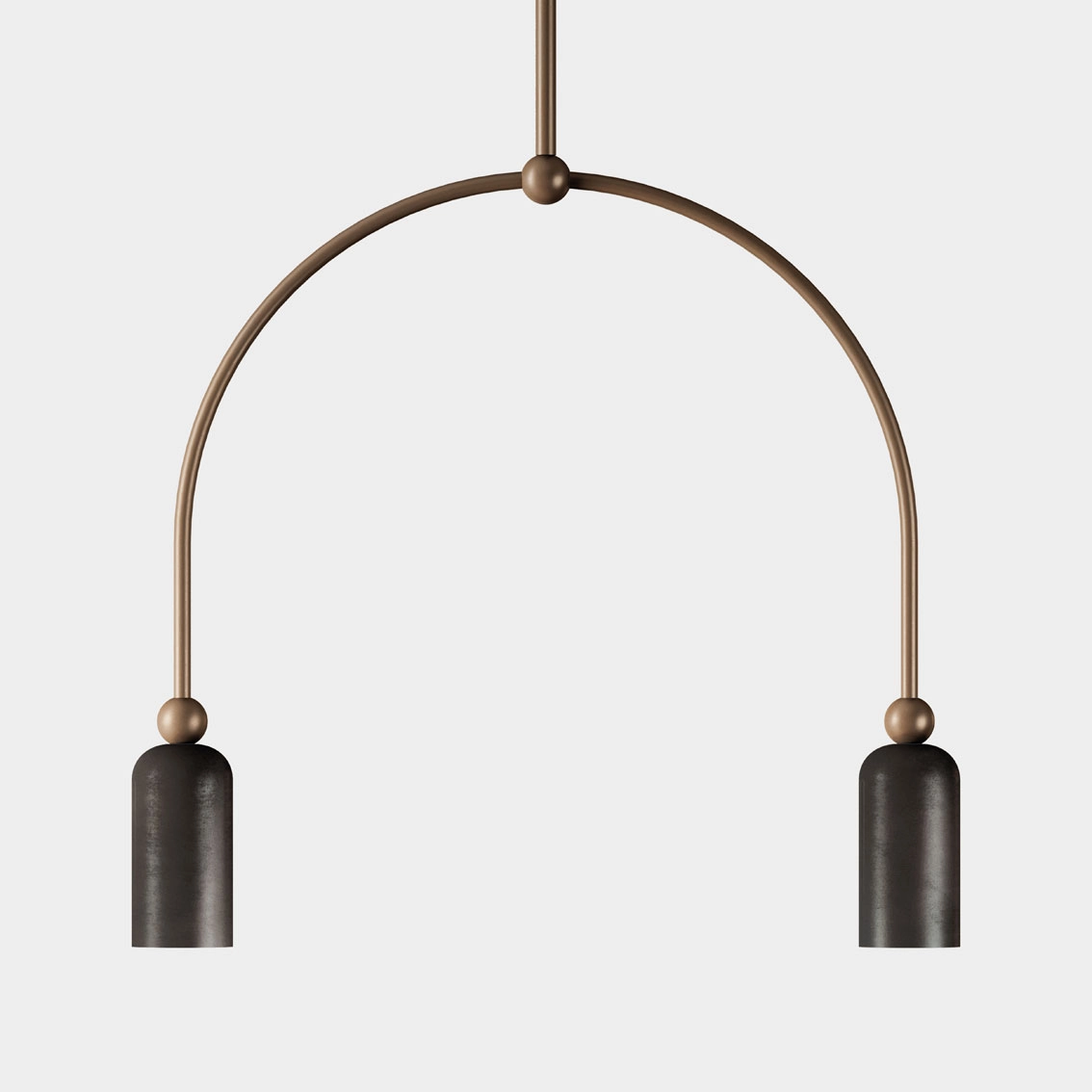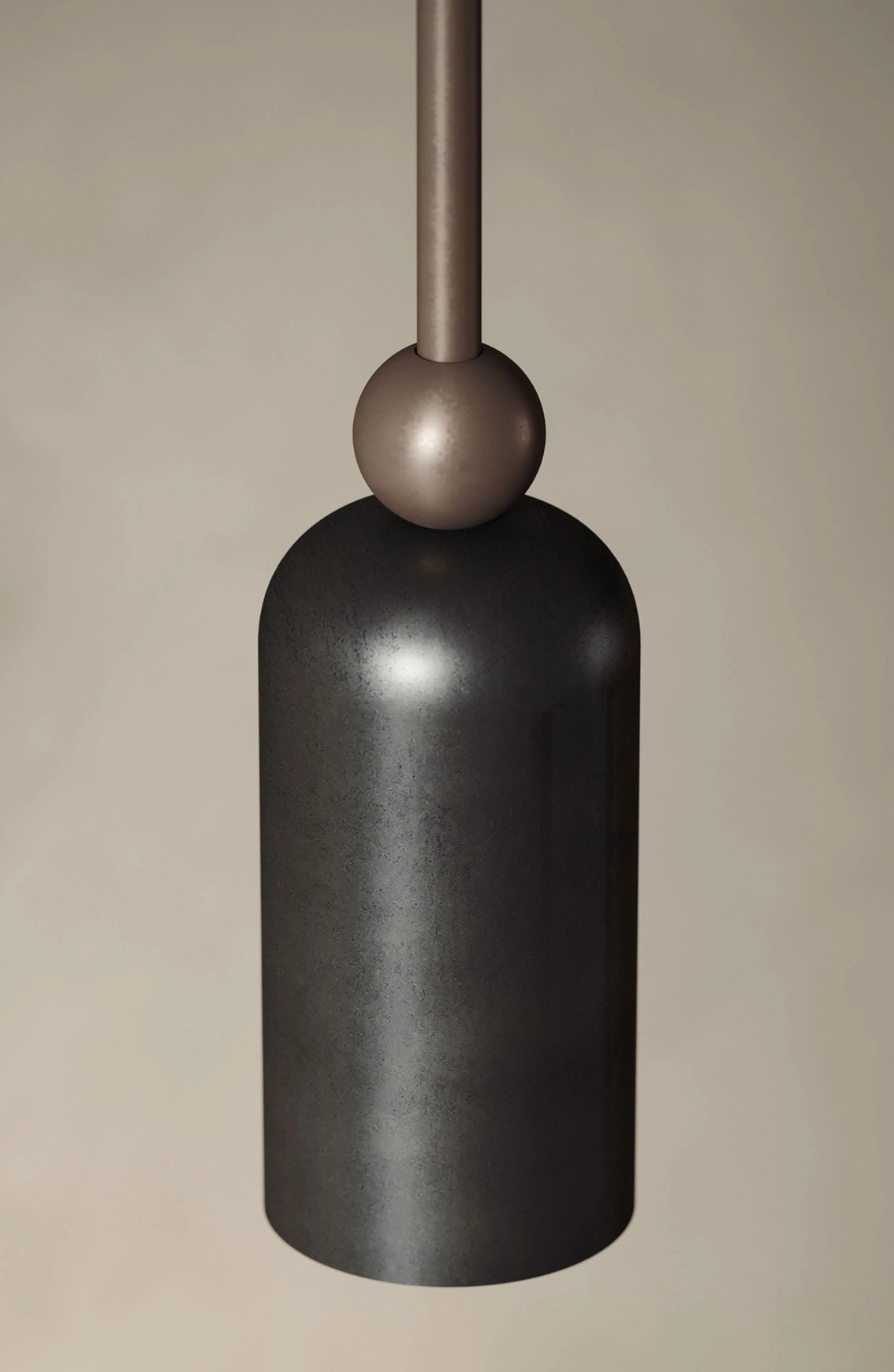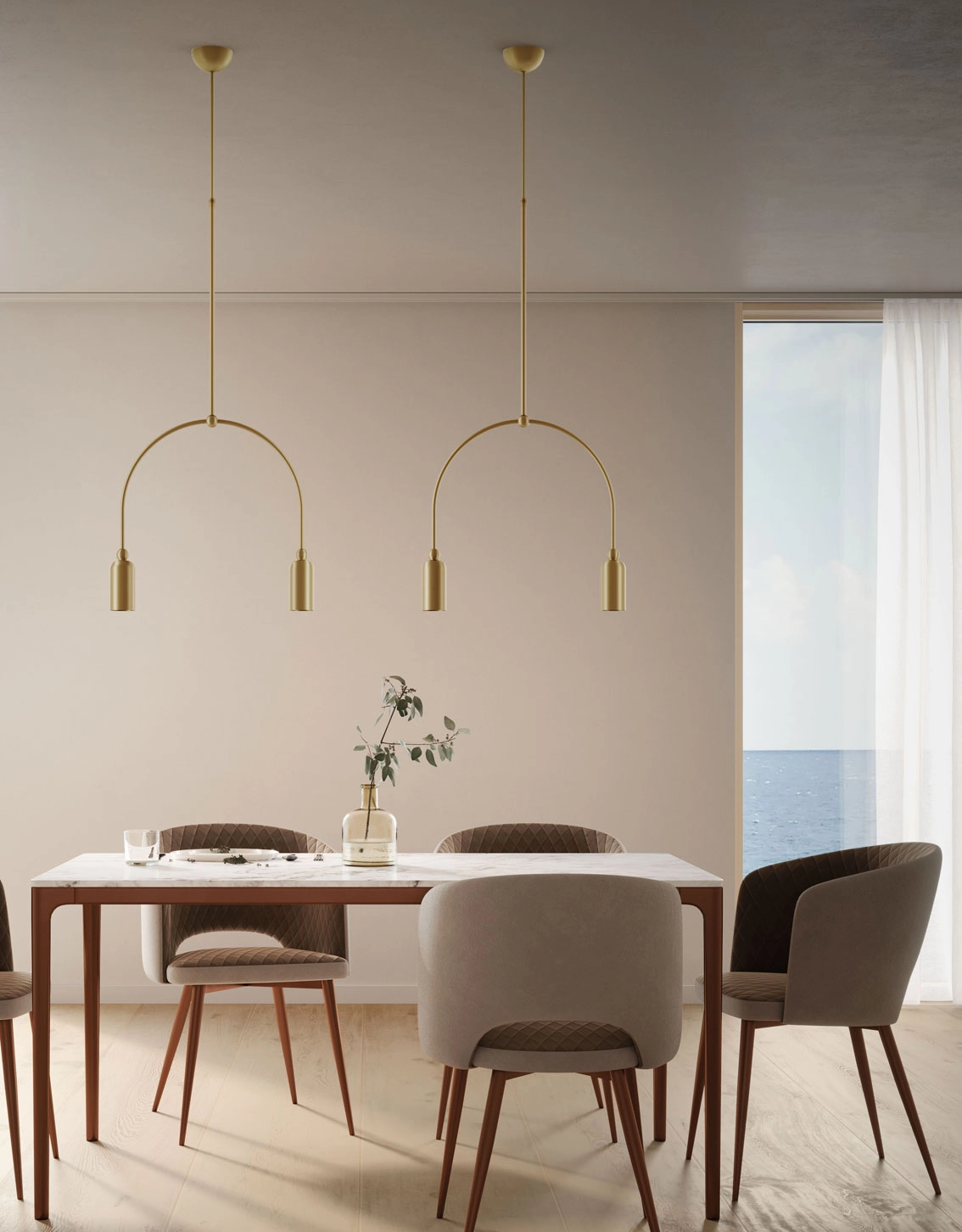 €572.12*
instead of €689.30* (17% saved)
on bank transfer -3% €554.96
+ Special discounts for registered customers
Delivery time 9 working days
Product information "Madame two hanging lights by Il Fanale"
Height-adjustable hanging lamp Madame by Il Fanale
The Madame 288.03 is a rustic and height-adjustable pendant lamp by Il Fanale. The model consists of two shades, each equipped with a GU10 socket. The two diffusers with Ø 6cm are connected by a brass arch and the arch with a height-adjustable telescopic rod and a brass ceiling canopy.
The height-adjustable hanging lamp is available in two color combinations. Version one is made entirely of ON-natural brass and version two consists of two colors M-Morocco (arch, telescopic rod and ceiling canopy) and E-Grafene (shades).
Manufacturer "Il Fanale"
Il Fanale Group borns out of the initiative of its two promoters Luisa Martin and Fausto Dalla Torre, with the aim to developproduction- quality lamps applying the secrets learnt in 15 years experience beside masters in the working of classical materials.
The strong entrepreneurial spirit, the high degree of specialization, the quality of the materials, the creativity of the designers and the innovation of the techniques used in the production, represent, since the origin, the Company distinguishing heritage, making it known, in the Italian market and abroad, for the quality and uniqueness of its products.
The constant investment in new forms and materials experimentation has permitted Il Fanale Group, during its way, to steadily enlarge its collection, ensued from an ancient made in Italy tradition.
The philosophy of Il Fanale Group, deeply rooted in reliability, expresses itself in the traditional quality of its products and in a customer service able to give support since the planning stage.
The primary objective of Il Fanale Group is the service, always been a priority of the Company, like the productivity and the economic growth. The seeked bilance between design and technology has permitted the Company to establish itself in Italy and abroad as a landmark in the production of vintage antique lamps.
Details
| | |
| --- | --- |
| Brand: | Il Fanale |
| Article: | Madame 288.03 |
| Material: | brass |
| Measures in cm: | 49x155,5 |
| Light source: | GU10 |
| Bulb inclusive: | no |
| Nr. of lights: | 2 |
| Wattage: | 2x max. 5W (LED) |
| Dimmable: | yes |
| IP: | 20 |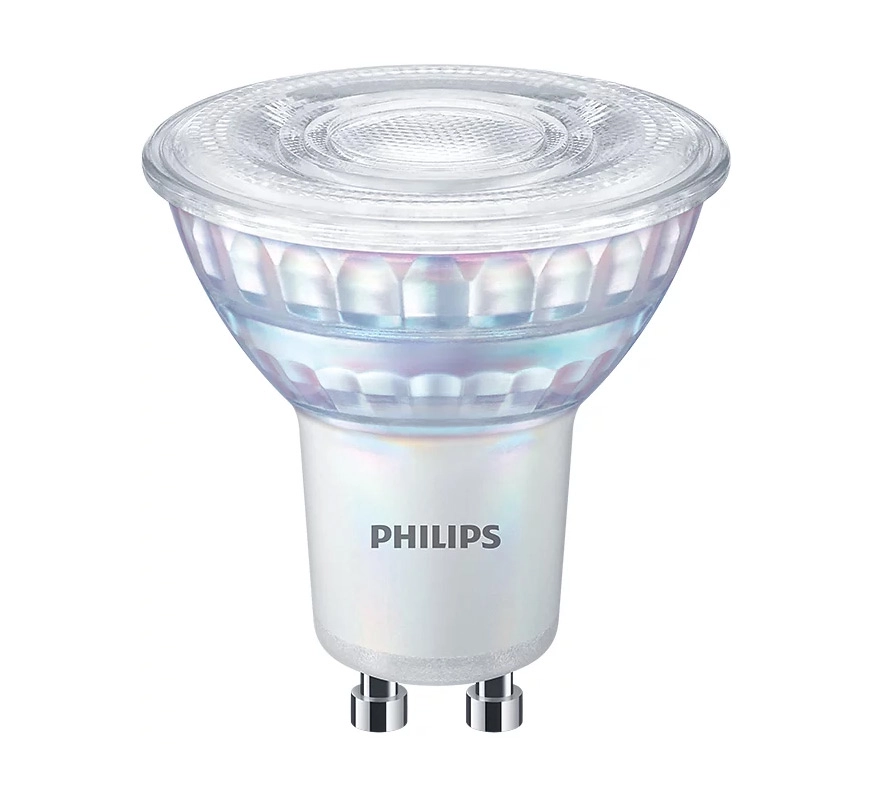 Philips LED GU10 80W 2200k-2700k DIM
GU10 LED bulb 6,2W-80W 2200k-2700k DIM-Tone by Philips Economical GU10 LED lamp from Philips with 6.2W (80W) and DIM tone technology from 2200k to 2700k. DIM-Tone means that the light color is changed when dimming. At full power, the bulb spreads 2700k. If the illuminant is dimmed down (phase cut/triac), then the light is not only weaker, but warmer up to 2200k. Lumens 575lm and CRI90.
Delivery time 2 working days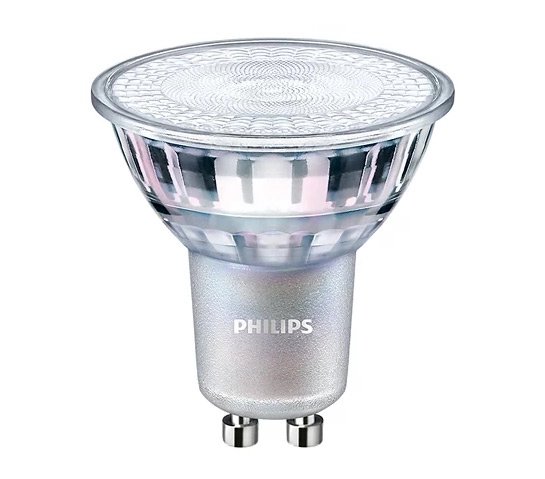 Philips LED GU10 50W 2700k DIM
GU10 LED bulb 4.8W-50W 2700k DIM by Philips Economical GU10 LED lamp by Philips with 4.8W (50W), light color 2700k and phase cut (Triac) dimmable. Lumens 355lm and CRI90.
Delivery time 2 working days